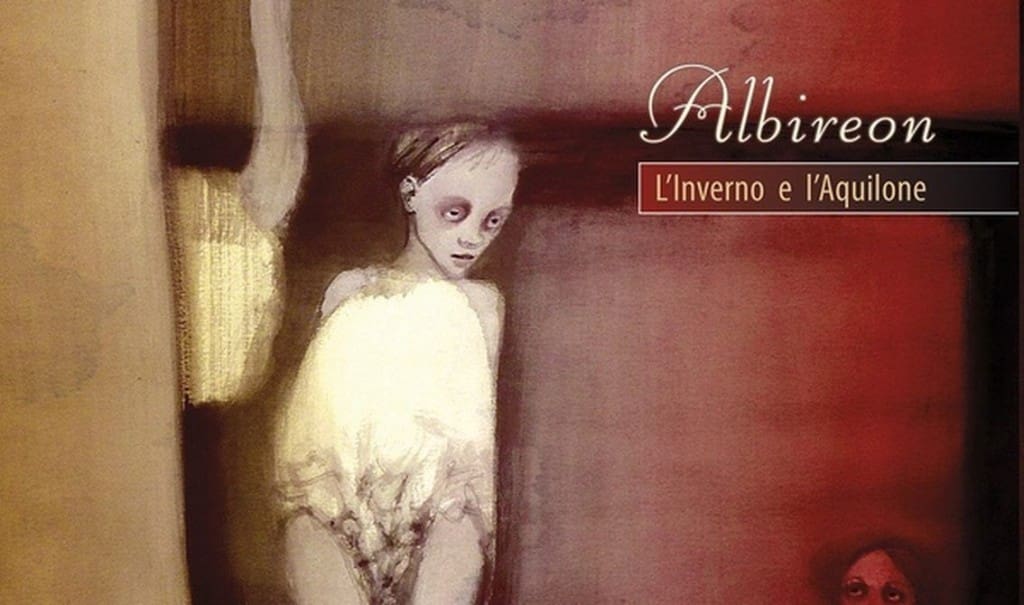 Two years and a half after "Le Fiabe dei Ragni Funamboli" (Infinite Fog), Albireon are back with the album "L'inferno e l'aquilone". You can expect neo-folk ballads graced by neo-classic strings and ambient soundscapes. You can order the album right now, it's being shipped in 3 weeks from now.
Albireon was started as a musical project back in late 1998 by Davide Borghi and Carlo Baja-Guarienti. Their first demo, called "Where free birds sleep", was recorded with the help of Ataraxia's guitarist Vittorio Vandelli and released in May 1999. A demo tape, "Amniosphere", followed in September 2000. Their first true full lenght release "Disincanto" was released on a CD-R in June 2001.
Since then the band has seen releases being distributed via Cynfeirdd, Old Europa Cafe, Palace of Worms, Final Muzik and Tursa. The current line-up includes Davide Borghi, Carlo Baja-Guarienti, Stefano Romagnoli, Elia Albertini and Lorenzo Borghi.
Here are 2 outtakes from the album.