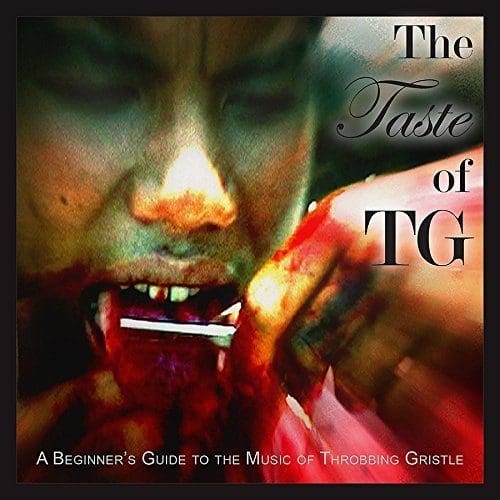 There's again some fine news for the fans of vinyl reissues of the back catalogue of Throbbing Gristle. Coming up is "The Taste of TG: A Beginner's Guide to the Music of Throbbing Gristle" which is a 2004 compilation album by Throbbing Gristle. The cover art is a manipulation by Peter Christopherson of a still from the Pier Paolo Pasolini film "Salò o le 120 giornate di Sodoma". The album is now being reissued on red vinyl and can be ordered right here.
Next is the digitally remastered edition of the 1977 debut album from the experimental/post-punk outfit: "The Second Annual Report". The album has been restored and remastered by band member Chris Carter from 24bit 'baked tape' digital transfers of the original first generation analog master tapes. The set includes restored cover artworks, using original source material from the Industrial Records visual archive. This re-release comes on transparent vinyl. You can get hold of this vinyl right here.
For the newbies, Throbbing Gristle were an English music and visual arts group formed in 1976 in Kingston upon Hull. The band comprised Genesis P-Orridge (born Neil Megson; bass guitar, violin, vocals, vibraphone), Cosey Fanni Tutti (born Christine Newby; guitars, cornet, vocals), Peter "Sleazy" Christopherson (tapes, found sounds, horns, piano, vibraphone, synthesizer) and Chris Carter (synthesizers, tapes, electronics).
Throbbing Gristle are widely viewed as early pioneers of industrial music. They disbanded in 1981, but the individual members went on to participate in other projects, and reformed in 2004 for a second stint before disbanding again in 2010 after the death of Christopherson.