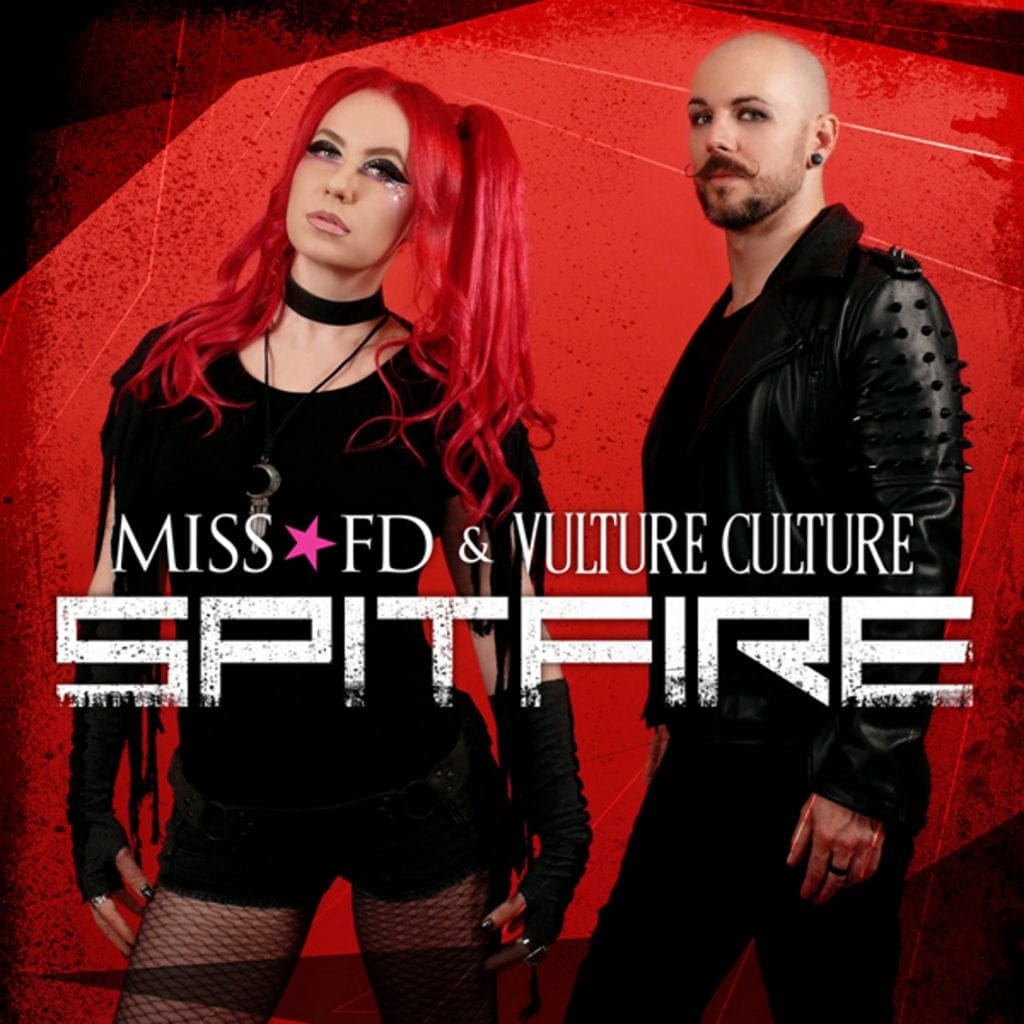 The US dark electropop artist Miss FD has teamed up with industrial artist Vulture Culture on her new song "Spitfire".
"Spitfire" marks the first collaboration between Miss FD and Vulture Culture since their work together on the song "Ashes of Stars", which was released in October 2018. "Spitfire" shows a more aggressive side of the singer as you will notice.
Alex Dalliance of Vulture Culture explains what it was like working on "Spitfire": "It's always great to work with Miss FD. On 'Spitfire', I wanted to push the envelope, and see how aggressive and dark we could go, while still sounding like us."
Miss FD: "This was the first music video that I solely directed. I usually collaborate with other directors, but wanted to try the DIY approach to see if we could create something playful, personal, and powerful. We think we succeeded."
Spitfire is out now on Quantum Release Records worldwide and the music video can be seen below.
About Miss FD
Miss FD is a dark electronic music artist, singer, songwriter, producer and performer. The project began in 2009 and since then we saw debut album "Monsters in the Industry" in 2010, followed by "Love Never Dies" in 2011 and "Comfort for the Desolate" in 2013. Her latest album, "Transcendence", was released in March of 2018.