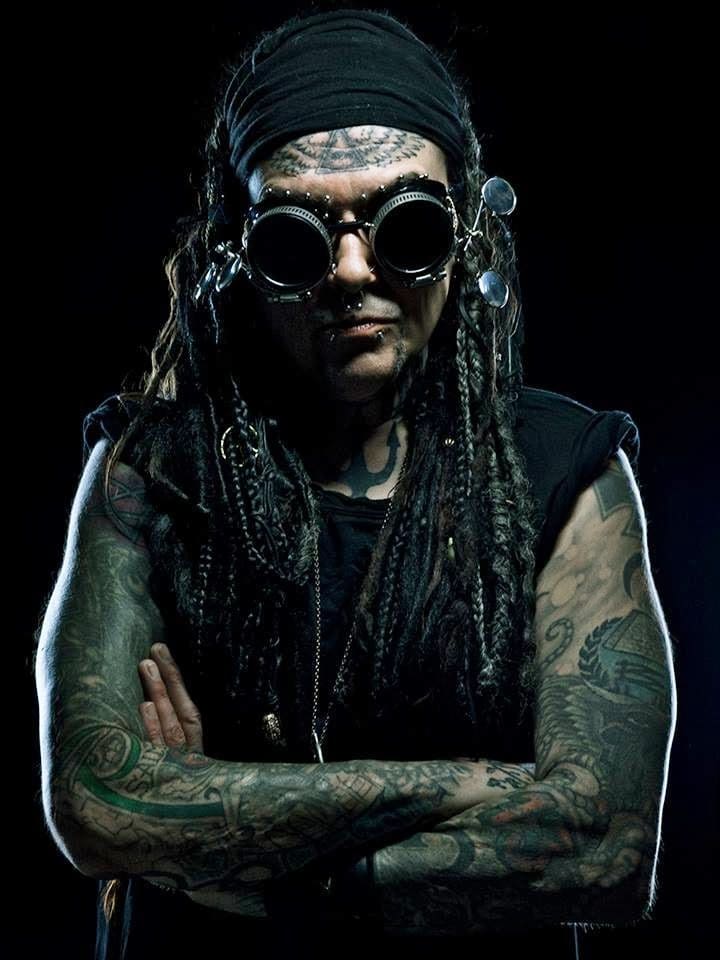 Industrial-metal pioneer Al Jourgensen recently announced that Ministry will release another new album in fall 2017. The album will be called "AmeriKKKant" and will be released on vinyl as well, beginning 2018. The album will include guest-artist performances of DJ Swamp (Beck), Burton C. Bell (Fear Factory), Arabian Prince (NWA) and Lord of the Cello.
The current line-up of the band exists of Al Jourgensen, Sin Quirin, Cesar Soto, John Bechdel, Jason Christopher and Thomas Holtgreve.
Check the Ministry backcatalogue right here.
Tourdates:
JUN 1 THU Piraeus Academy 117 Athens, Greece
JUN 2 FRI Principal Club Theatre Thessaloníki, Greece
JUN 4 SUN Barutana Belgrade, Rs
JUN 6 TUE Alcatraz Milan, Italy
JUN 7 WED Tvornica kulture Zagreb, Croatia
JUN 9 FRI Sweden Rock Sölvesborg, Sweden
JUN 11 SUN Download Festival Derby, United Kingdom
JUN 13 TUE Tivoli Vredenburg Utrecht, Netherlands
JUN 15 THU den Atelier Luxembourg City, Luxembourg
JUN 16 FRI HELLFEST Clisson, France
JUN 17 SAT Graspop Metal Meeting Dessel, Belgium
JUN 18 SUN Markthalle Hamburg (Altstadt), Germany
JUN 20 TUE Ole Bull Scene Bergen, Norway
JUN 21 WED Rockefeller Oslo, Norway
JUN 22 THU COPENHELL Copenhagen, Denmark
JUN 24 SAT Download Festival Madrid, Spain
SEP 14 THU Douglas Park Chicago, IL
SEP 15 FRI RIOT FEST CHICAGO 2017 Chicago, IL
SEP 20 WED The Foundry Bar Christchurch, New Zealand
SEP 22 FRI The Studio, Auckland Auckland, New Zealand
SEP 25 MON Astor Theatre Perth, Australia
SEP 26 TUE The Gov Hindmarsh, Australia
SEP 27 WED Metro Theatre Sydney, Australia
SEP 30 SAT Forum Melbourne Melbourne, Australia
OCT 1 SUN The Tivoli Brisbane, Australia