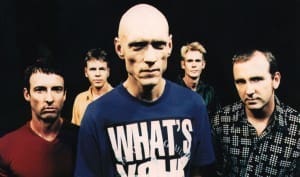 Midnight Oil frontman and former Labour minister Peter Garrett has announced he has started writing songs for the first time in at least a decade. All happened while writing his recently published memoir, "Big Blue Sky": "I'd get to four or five in the afternoon and try and get the words done in the day and felt the guitar sort of calling me."
Garrett is also considering recording the songs, but if that means the start of new Midnight Oil activities remains to be seen.
The last album Midnight Oil recorded as a band was "Capricornia" which was released in 2002 under the Sony Music label in Australia, and the Liquid 8 record label internationally.