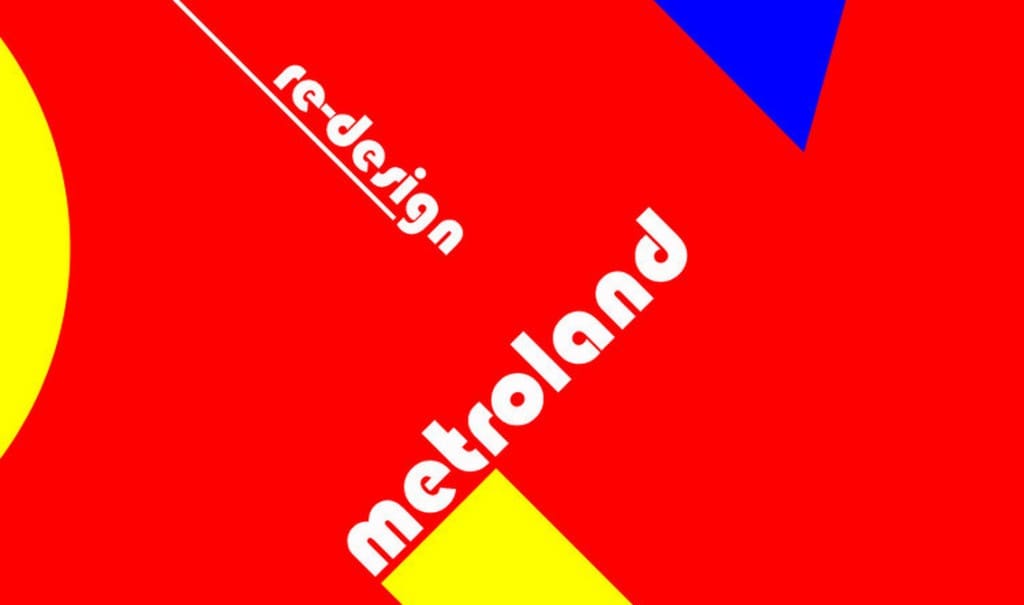 After paying homage to Walter Gropius' dream, written down in his 1919 Bauhaus Manifesto, Belgium's electronic act Metroland is about to close their triadic series with the release of a new double EP: "Re-design" and "Re​-​Design (Spacious Edition)" which is the third and final single release from their latest 3CD album "Triadic Ballet" (after the double EPs "Zeppelin" and "The Manifesto") which is available here.
The 2 different download EPs each hold 3 songs. The regular edition comes with an exclusive 7inch remake of "Design" plus a total make-over by Belgian musician Polynomiq and the exclusive B-side track "Vers La Côte D'azur". The second EP – the Spacious Edition – comes with remixes by Jean-Marc Lederman, better known for his work with The Weathermen (and several other projects), and Jauzas The Shining. Add to that a Notstandskomitee remix of "Vers La Côte D'azur".
When you pre-order the "Re-design" EP and the "Re​-​Design (Spacious Edition)" EP right now on Bandcamp, you get 2 tracks now plus the complete EPs the moment they are released on October 23rd.