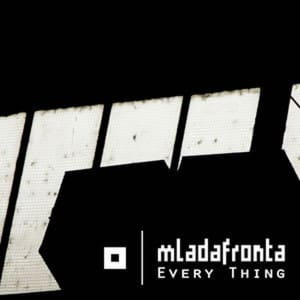 While Storming The Base had a huge success with their Summer sales, one release seemed to have been doing exceptionally well: the Mlada Fronta's 10CD boxset "Every Thing". And since Mlada Fronta always has been one of our favourite bands, we really wanted to inform you about this special offer: the rather pricy boxset is now available for 50% off, for a limited time. You can order it right here!
Limited to 490 copies worldwide this 10 CD boxset collects all previous Mlada Fronta releases, including bonus tracks, remixes, extra mp3 files, and all video material. The boxset is housed in a high quality, hard cover digibook including 20 page booklet, all designed by Pelleschi. Each release has been remastered in 32bit 96kHz (hi-definition) using only state of the art analog and digital hardware at Pelleschi's own QFG Studios.
Highly recommended, and a bargain at this price!