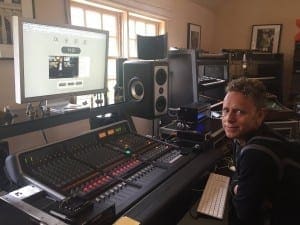 Martin Gore, songwriter and founding member of Depeche Mode, has released "MG", a 16-track electronic instrumental album.
An entire instrumental album had been in Gore's thoughts for some time, particularly since he has been writing instrumentals for Depeche Mode since 1981. MG was written and produced by Gore in his home studio in Santa Barbara and can be ordered as a 2LP + CD package at Amazon USA
, Amazon DE
and Amazon UK
.
To give you an idea what to expect, check the below video.