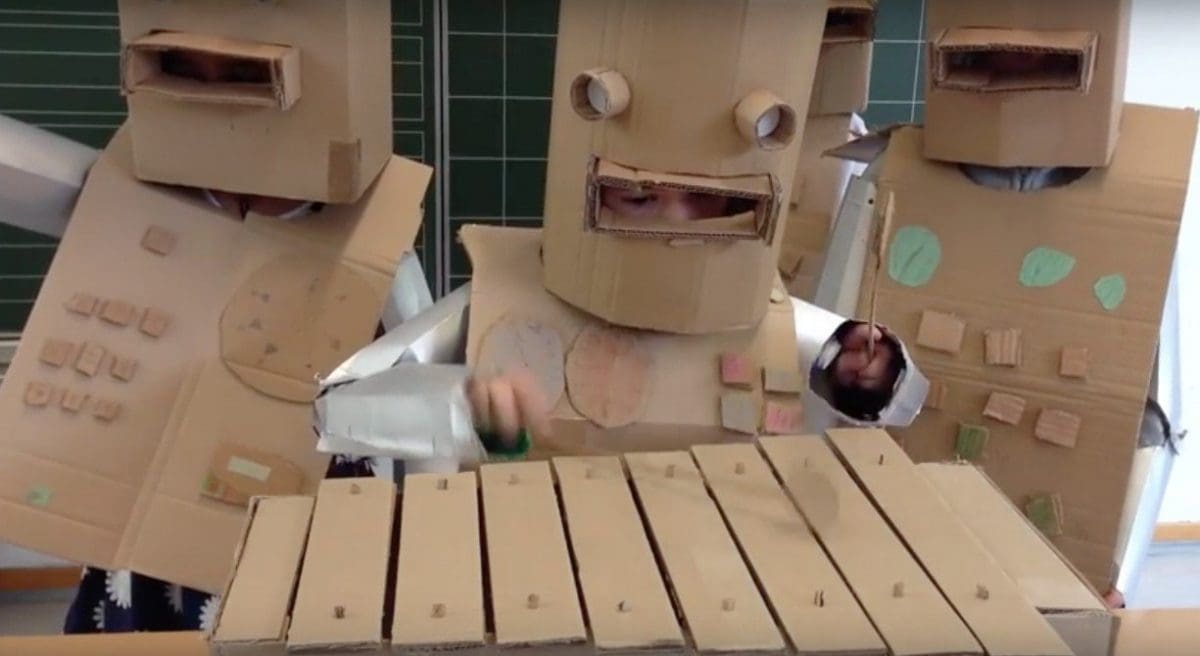 Here is a rather amusing video shot at the Lemmchen Grundschule in Mainz, Germany. Lars Reimers, the music teacher of 'der 1. Klasse' learned his pupils how to play Kraftwerk's "Die Roboter", but not only that, for the final presentation the kids were wearing cardboard robot costume they had fabricated themselves. The video got picked up by ex-Kraftwerk member Karl Bartos and from there on landed on our news desk.
"Absolutely awesome!" says Bartos who posted the video on his Facebook page and on YouTube he left the message "Was für fleissige Roboter! Ihr seid grossartige Musikanten! So einen tollen Musikunterricht hätte ich früher auch gerne gehabt. Schöne Grüße aus Hamburg!" which we can loosely translate as "What a hard-working robots these are! You're excellent musicians! I would like to have had such a funny lessons when I was young. Lovely greetings from Hamburg!"
Between 1975 and 1990, he was, along with Wolfgang Flür, an electronic percussionist in the electronic-music band Kraftwerk. Bartos was also co-writer of the 1978 song together with Ralf Hütter and Florian Schneider.
Here's the version as made by the pupils from the 1st class of the Lemmchen Grundschule in Mainz, Germany.