Depeche Mode photographer Brian Griffin talks about his new photo book 'Mode' – Out now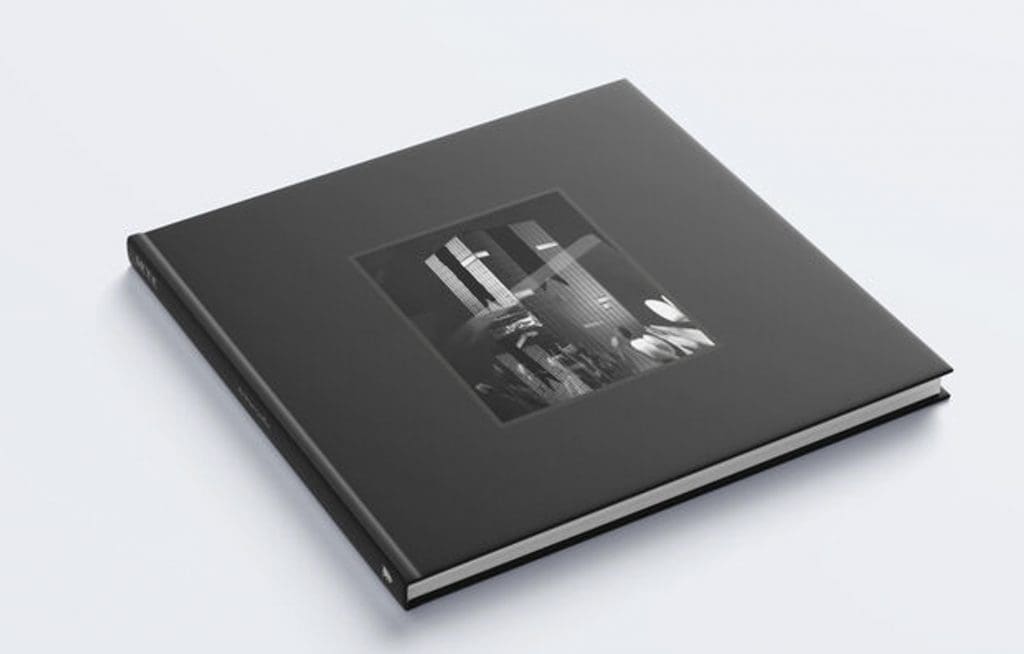 (Photos by Brian Griffin, Interview by Janos Janurik for Side-Line) Brian Griffin was responsible for the visual perception of Depeche Mode for a while in the early eighties. He made record covers so interesting, you wanted to own them before you even heard the music. He also photographed one of the most famous record covers from pop history for our favourite group. He waited with his finger on the shutter release – then the perfect moment had come. The final result was then voted the best photo of the 1980s by LIFE magazine. Several years later, the music of "Only When I Lose Myself" was accompanied by his mystical video clip. And now his unforgettable artwork is being collected for Depeche Mode and these pictures, which are actually beautiful impressions of a wonderful journey through time, deserve to be immortalised in an album forever.
Brian Griffin book on Depeche Mode
The photo book is called "MODE" and made by one of the most important British photographers of his generation, who is also a poet and performance artist, Brian Griffin. I was very honoured when he responded positively to my contact request. In 2009, I had the opportunity to interview Anton Corbijn on the occasion of his exhibition opening in Budapest and now I was privileged to have the interview below with Mr Griffin, whose work I have admired since my teenage years. I asked him about his years with Depeche Mode and about this elaborate photographic book project. Enjoy the read!
SL: For more than 35 years, Anton Corbijn's name has been closely associated with Depeche Mode as the band's artistic director. From image photos to video production to stage design, he has done everything for the visuals and for the strong band branding. He took over this role in 1986, in the "Black Celebration" era, when you were last responsible for the cover design. Did you meet him back then, did you exchange ideas?
BG: I have never met Anton. Maybe after more than 35 years of Anton, Depeche Mode needs a change to freshen up. What ideas could I exchange with Anton…?
SL: Your work with Depeche Mode began in 1981 when you created the album cover for their debut album. How long had you been in the pop biz? Which famous artists have you worked with?
BG: I had been in the Pop business for only 2 years. It was only a small part of my photographic output when I shot "Speak And Spell". In fact it remained that way throughout the 80's. I worked with Iggy Pop, Queen, OMD, Echo & The Bunnymen, Kate Bush. Elvis Costello, John Foxx, Billy Idol, Devo, Ultravox and the list goes on and on. I think something like 200 to 300 record covers.
SL: Ultravox – a musical role model for Vince, Martin & Co – released their masterpiece "Vienna" even before your collaboration with the newly established Depeche Mode, who were signed by Daniel Miller to his recently created Mute label. The record sleeve for "Vienna" was also your work and it shows – at least for me – a bit of similarities to Depeche Mode's "Speak And Spell" album cover. With Ultravox you used wrapping paper for the cover photo and with Depeche Mode a plastic foil. The difference is that with "Vienna" you wrapped the band Ultravox itself with wrapping paper and with "Speak And Spell" a swan was wrapped in a plastic bag. Did you want to visualise the "cool" synthesizer sound – described by some critics as "plastic pop" – of these two bands?
BG: I really loved the sound of the synthesiser from when I first heard Krautrock, and still do. However with "Speak And Spell" and "Vienna" I was not influenced in any way that can be connected with my use of wrapping paper or plasticated foil.I just did what I felt would be a good idea at the time.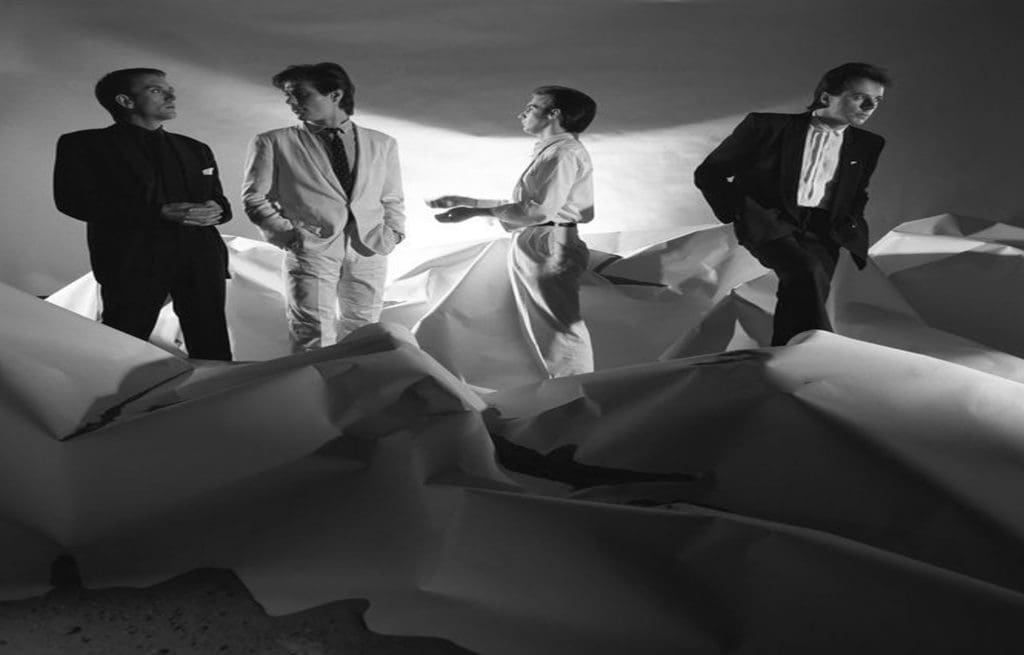 SL: The album cover with the swan is perhaps not your most famous and most recognised work. But the subsequent album cover of "A Broken Frame", which you photographed for Depeche Mode in 1982, has already stood the test of time. Almost everyone knows the story behind this breathtaking photo of the woman in the wheat field with the sickle in her hand, but maybe there are still "little stories about this big subject" that you have rarely told… So what would be your personal story in connection with this record cover?
BG: "A Broken Frame" is probably one of the most famous photographs on earth. I am so proud that I had the talent to produce that photograph. The secret being is there is something or someone watching over me. I have always felt that.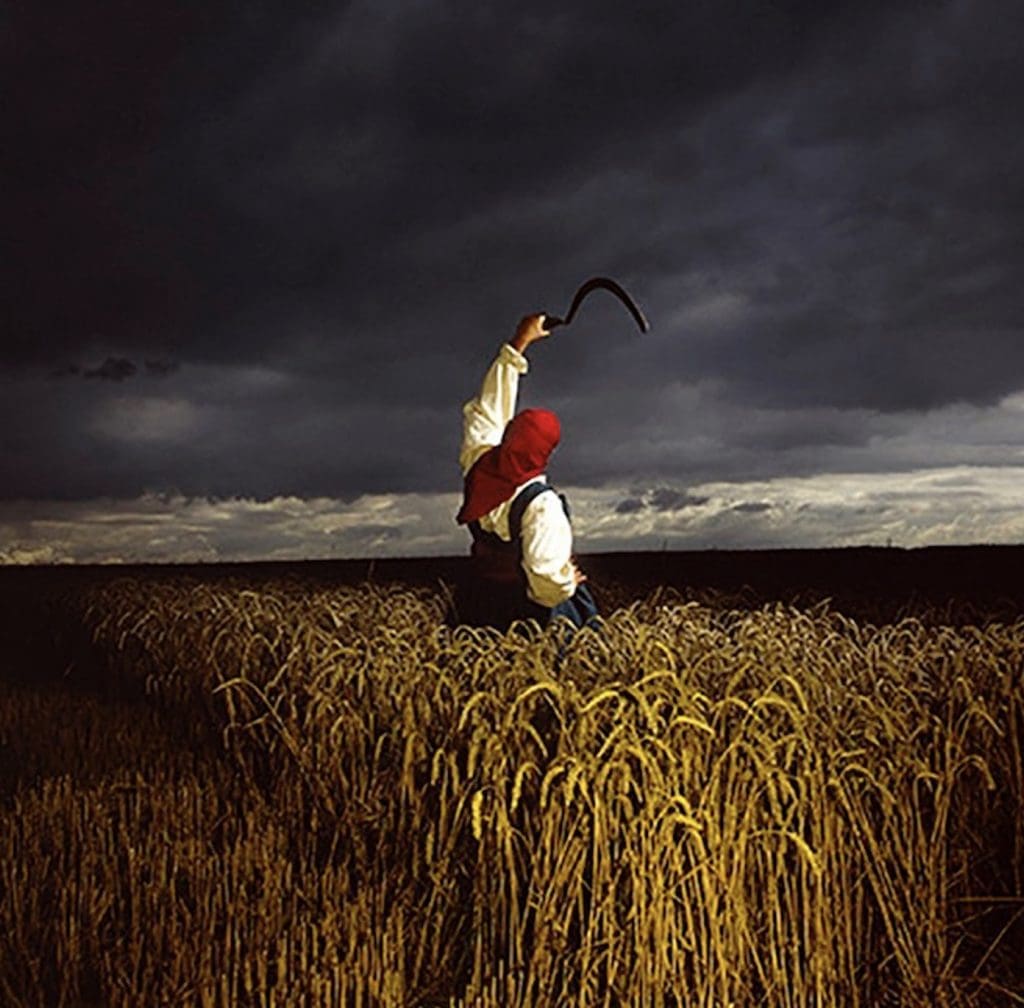 SL: The next time you were commissioned to do a Depeche Mode album cover, you had to go to Switzerland, to the Alps. The once again socialist realism photo was shot on top of the famous Matterhorn. By the way, my favourite photo of you would be the cover photo for the single "Love In Itself" from that era. It was 40 years ago. Looking back, how strong do you find this artistic period?
BG: I never listened to Depeche Mode's music prior to photographing the covers for them. This period was certainly one of my most creative, especially with my ability in employing artificial light.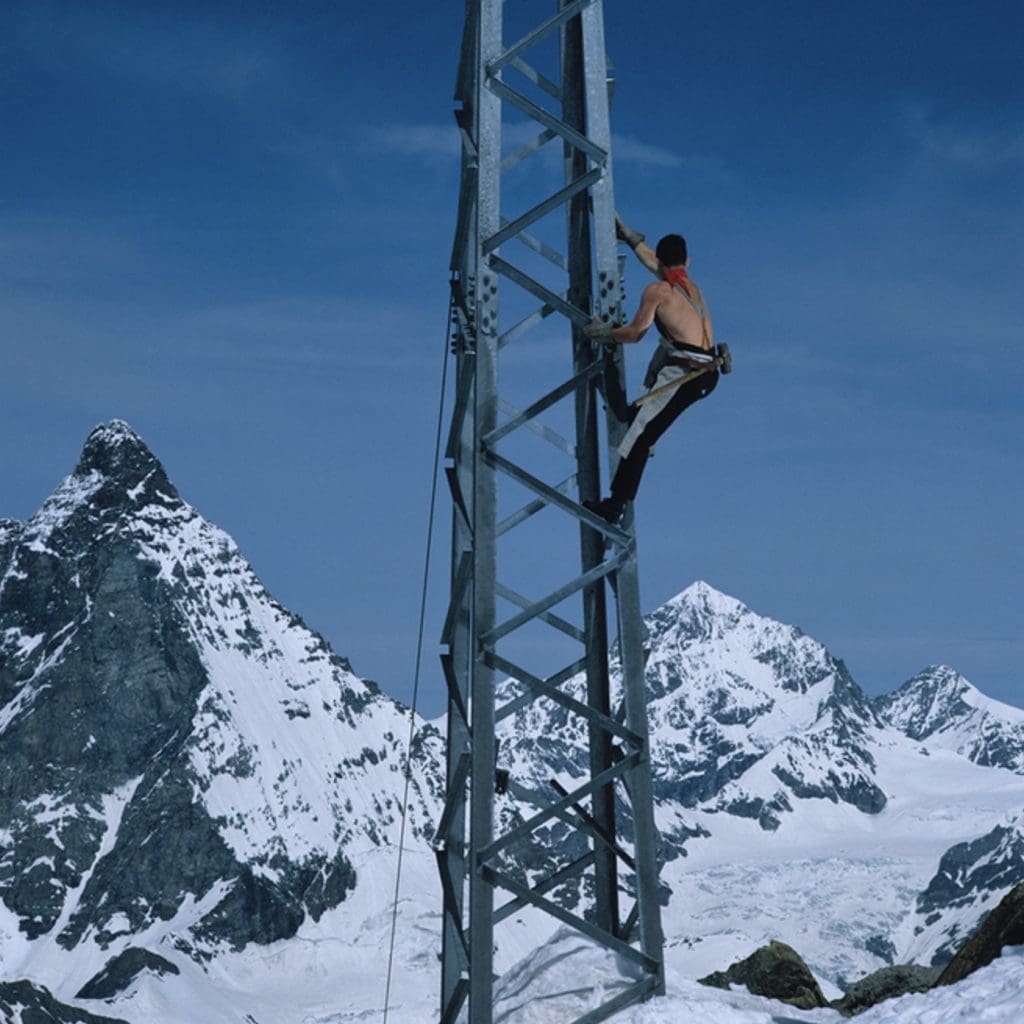 SL: The next chapter of Depeche Mode's adventure in the world of "Industrial Pop" was the "Some Great Reward" album, to which they also owe their world fame. A young married couple in the middle of an industrial estate, perfectly fitting the album motto "The world we live in and life in general". Romantic-dark, like Martin Gore's lyrics. Most of the songs were about love, but not in the style of traditional pop music. They were self-experienced love and life stories of Martin Gore, in which thousands of fans could define themselves. Depeche Mode has been using this magical recipe for pop songs ever since, with great success. If you could just name one favorite song of Depeche Mode, which song would it be?
BG: "Somebody"
SL; Another milestone in the band's history was the "Black Celebration" album. The main songwriter, Martin Gore, has repeatedly emphasized that he counts the most important and significant period of the band from the release of this record. Most fans also count this "black and gloomy" album among their personal favourites. You came up with your last cover design idea for Depeche Mode for this record. If I'm not mistaken, the final cover art wasn't exactly the same as your concept art. Please tell us a bit about this cover story!
BG: All is revealed in my new book MODE.
SL: And now a few words about your band portraits of Depeche Mode. Were the boys – from a photographer's point of view – treatable? Anton Corbijn once said that Alan Wilder showed the most interest in his work as a photographer/director at that time, the others almost didn't care what he wanted to get out of a clip or a photo. And how did the band behave in front of your camera?
BG: Their attitude towards me was very similar to what Anton experienced. I preferred that attitude believe it or not, and found it most inspiring.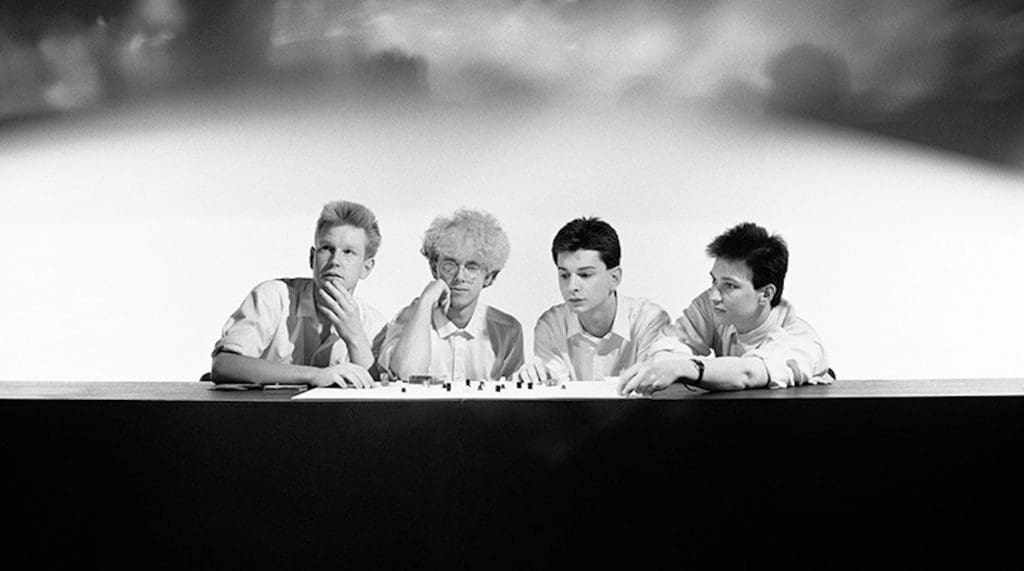 SL: You also shot a clip for Depeche Mode, the music video for "Only When I Lose Myself". At that time the band was experimenting with other directors, because they had only worked with Anton Corbijn for more than 10 years and wanted to change the routine a bit. How did you get into the picture? Did you get a free hand in the production? What memories do you have of the shooting?
BG: It was wonderful in every way. I gave up photography for film making from 1991 to 2003. "Only when I lose Myself" is one of the best tracks by DM, it is also one of my best films by far. Daniel Miller freaked out when he saw the rough edit, as he had left me to let the creative juices flow. He made us cut the film drastically, but its strengths still shine through!
SL: Speaking of Anton, he has already released two photo albums ("Strangers", "Depeche Mode by Anton Corbijn") about Depeche Mode, the latter shortly before Andy Fletcher's death. Why did you wait so long with your photo album ("MODE")? You were part of the band growing up and also contributed to their image.
BG: My friend Vaughn George inspired and encouraged it to happen.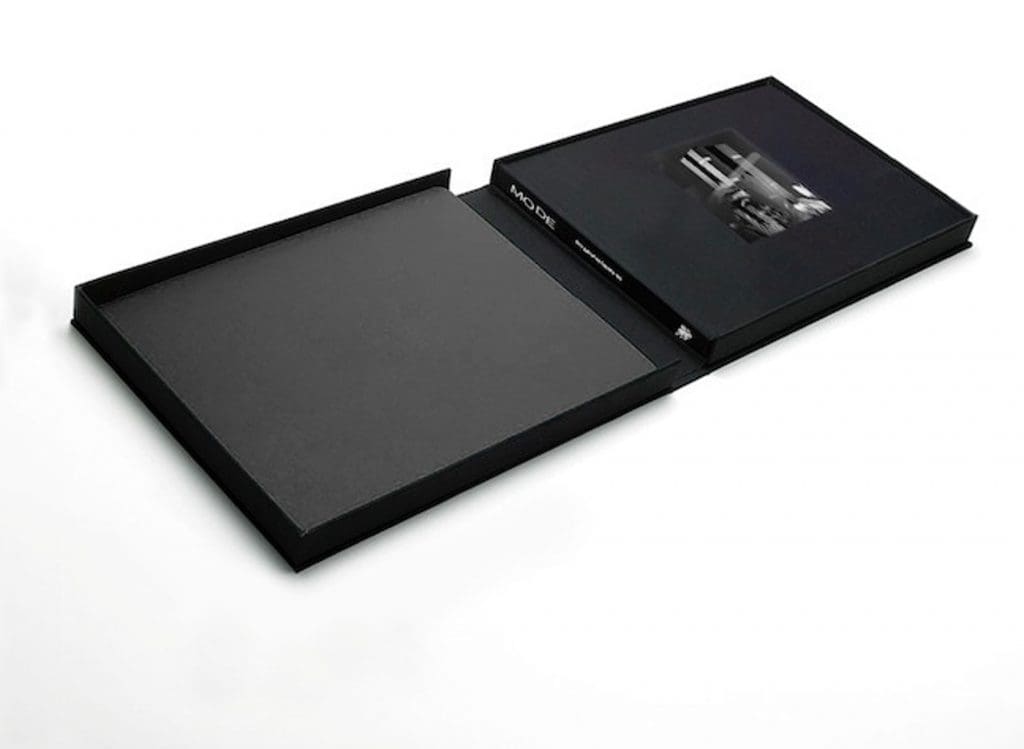 SL: This beautifully designed photo book of yours is the result of a huge fundraiser from the fans. I don't think you could ask for more recognition as an artist. Please tell us about this project!
BG: This book "MODE" has been made with very little financial reward, and financed by the generosity of the fans. They have not been exploited, but have been rewarded with a beautiful book.
SL: According to your info mail, the photo album "MODE" will eventually be available in stores. Where can the book be ordered by those who did not participate in the fundraising?
BG: This book is self published and distributed by me and will not be available to be purchased in bookshops. For people who did not pledge to the Kickstarter of "MODE", you can buy the book by visiting the the shop section of my website.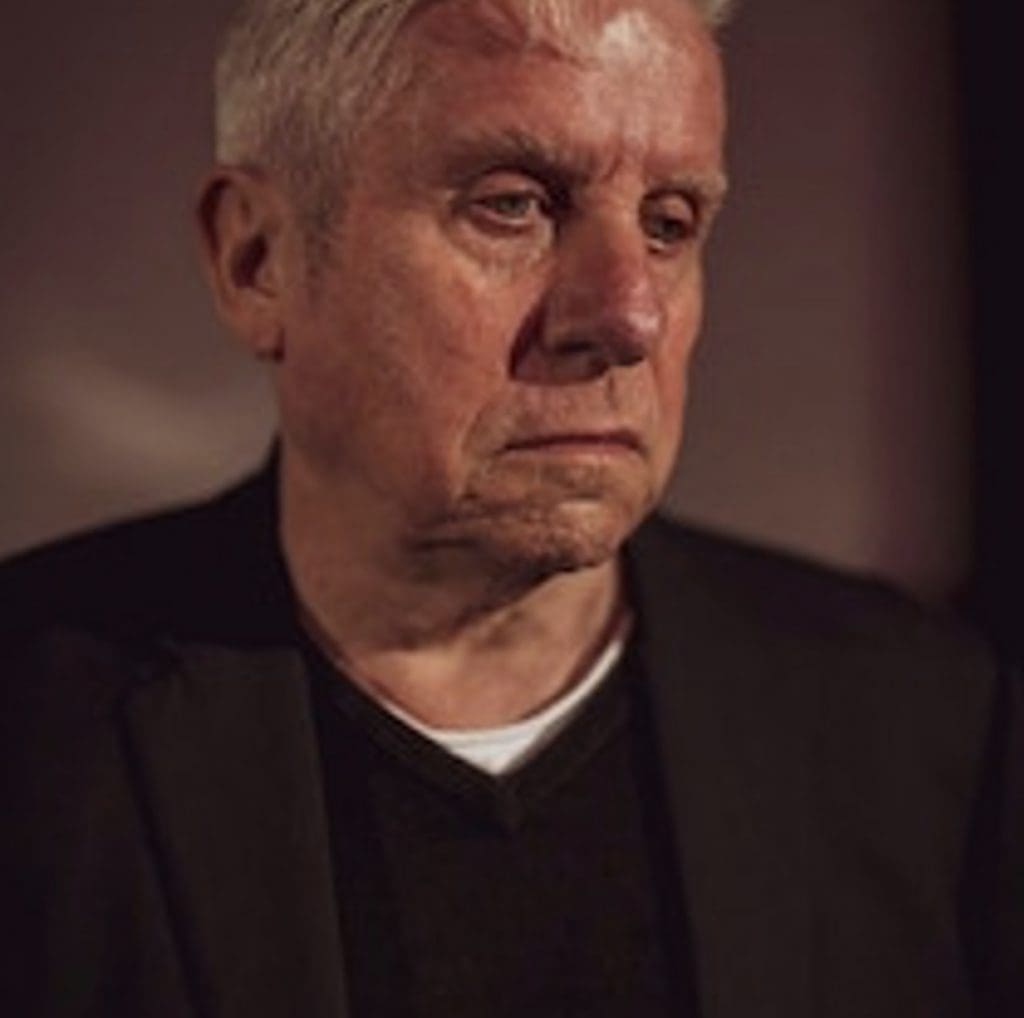 SL: Depeche Mode are currently on tour with their latest album, "Memento Mori", which – albeit unintentionally – is heavily affected by Fletch's death. When did you last meet the band – with or without Fletch? How will you keep them in your memory?
BG: I met Martin at the Olympic Stadium gig in London before lockdown. I will remember Depeche Mode as the band that inspired me to produce some of my finest album cover photographs.
Since you're here …
… we have a small favour to ask. More people are reading Side-Line Magazine than ever but advertising revenues across the media are falling fast. Unlike many news organisations, we haven't put up a paywall – we want to keep our journalism as open as we can - and we refuse to add annoying advertising. So you can see why we need to ask for your help.
Side-Line's independent journalism takes a lot of time, money and hard work to produce. But we do it because we want to push the artists we like and who are equally fighting to survive.
If everyone who reads our reporting, who likes it, helps fund it, our future would be much more secure. For as little as 5 US$, you can support Side-Line Magazine – and it only takes a minute. Thank you.
The donations are safely powered by Paypal.