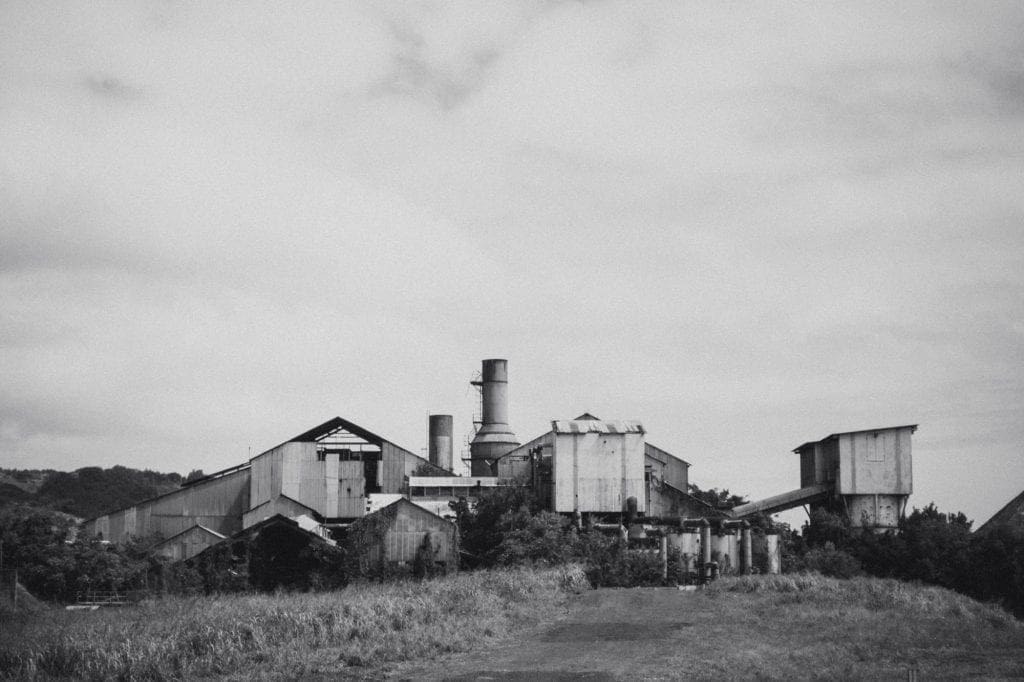 Industrial music dates back to the 1970s when early industrial artists started to search for ways to introduce alternative topics into mainstream conversation. In the '70s industrial music artists began to fuse electronic music, provocative sounds, harsh noises and avant-garde electronics with subjects such as fascism, the occult and sexual deviation.
Throbbing Gristle was the first band to call itself "industrial" and the genre's popularity spread. Today industrial music is has been integrated into many different types of media as well as into popular online casino games.
Roots
Many of today's industrial artists trace their roots back to Kingston-Upon-Hull's Throbbing Gristle. Throbbing Gristle was formed in 1975 when provocateur Genesis P-Orridge banded with 3 mates to blend their way of life with their musical endeavors. Their label, Industrial Records, included occult-tinged, dread-inducing sounds that continue to inspire industrial artists today. In a Throbbing Gristle classic, The Second Annual Report, the band explored the darkest corners of the human experience, physical trauma, social control, the Holocaust and the sex industry.
Throbbing Gristle earned a name for itself by using unique experimental techniques that included rearranging texts in a way that would reveal some of the hidden messages that were waiting to be uncovered underneath – the "cut-up" method pioneered by beat author William Burroughs.
Cosey Fanni Tutti, Throbbing Gristle co-vocalist and guitarist who later became known as "Cosmosis," described her interpretation of the term "industrial." "It meant being industrious and very disciplined and dedicated to what we were doing," she said. "But parallel to that we were also having fun. That's the element that people tend to miss. There was mischief involved, and there was irony and pastiche of different things as well, and it was all part of the palette of presenting life; this might be serious but you also have to consider, which is just as relevant now, control systems and manipulation by people in power, subtly, without you quite noticing until it's too late. So we had to take them apart in order to examine them, by any means possible."
Foundations
1988 may be recognized as the Year of Industrial but the foundation on which it was built served as the stepping stone for future endeavors. In 1987 The Young Gods, Skinny Puppy, Einstürzende Neubauten and Laibach produced groundbreaking advances that were integrated into the underground world and beyond.
In Front By Front, Front 242 reduced humanity to a discipline of tough, self-sufficient survivalism. Skinny Puppy came out of Vancouver to refine their strain of all-permeating, abject horror on their VIVIsectVI album while Godflesh's Godflesh gave fans a taste of a pitness drum machine, urban claustrophobia and drub-laden vocals.
These elements served as the base for the next wave which built on the avant-garde roots to create a more disciplined and dedicated industrial future.
In general most of the artists of that era followed what Throbbing Gristle's Cosey described as an "open-ended approach." That approach, Cosey said, was based artists' efforts to articulate and reveal their environment in an honest and open manner.
"We tended to follow our moods rather than stick with a sound and obviously dire situations socially, politically and culturally that were going on influenced our sound more than us just putting in an engine noise or a drill or something, which isn't how I define industrial music. It has become that – hard-edged, and a more mechanical sound if you like – but the mechanical sounds we used were inspired by our situation, our environment, as much as they also expressed how we felt, because it was very raw and powerful to have that machine coming through as a musical sound rather just than a sound effect bolted on."
Critics noted that many of the industrial bands of that early era including Throbbing Gristle, ClockDVA and Cabaret Voltaire, originated in northern urban industrial regions. They point out that this background allowed the artists to fashion environments with which they were most familiar into revelatory new forms that resonated with their lives and experiences.
"Growing up in Hull was a big influence," says Cosey. "I worked in factories there, so you're always aware of music in the background with the radio on, and at the same time you've got this fantastic rhythm of these machines that you're using, and that must have influenced us for sure. I think in Sheffield, the steel factories would've been an influence too. But alongside that comes an attitude of discipline. In the factory I worked in, if you weren't disciplined in how you used the machines, you could lose your hand. It was as simple as that. There is nothing academic about it, it's very practical, and I think that's the thing with a lot of the bands at that time, is that we were very practical in how we did things. It wasn't elitist. You didn't have to have a degree to do this sort of music, you just had to have the urge to create."
1988
As the Cold War wound down and Ronald Reagen's presidency drew to a close, industrial music started to gain notice among mainstream music critics, producers and artists. Industrial artists were opening new avenues with innovative expressions of wide ranging worldviews.
Landmark albums were being released and inventive musical expressions were being explored. Industrial music started to gain in popularity in North America and in Europe, with fans raving over the way that industrial was able to capture social, political and psychological nuances of the new technological age.
Die-hard industrial fans will remember the 1988 Land of Rape and Honey by Ministry. Legendary frontman Al Jourgensen led the charge with belligerent tape loops, guitar riffs and drum machines. Rape and Honey became an industrial classic thanks to its maze of misdirection. In effect, it laid the groundwork for the coming industrial metal scene.
Al recalls that "It was a very difficult album to make but it was probably also the most fulfilling album that I've ever been a part of, in the sense that the recording technique completely went off the rails. We basically got pretty high and bulk recorded a lot of different ideas for months at a time with no agenda or an end in sight. I spent four months with just a quarter-inch tape machine and edited this stuff together. I'd take things that were in the same BPM, and splice it all together. It was very similar to my hero William Burroughs' cut-up method. We didn't know if it was going to work, we didn't know what the fuck we were doing, but we decided to just go for it anyways because it felt good."
He credits Throbbing Gristle for paving the way. "…the Gristle people started out pure. We were on the same wavelength, we wanted the same thing, we just took different paths to get there…..there's a lot of different ways to interpret industrial…..my biggest influence was The Modern Dance by [Cleveland art punks] Pere Ubu. They were still using crowd noises and samples and demented breaks and breakdowns that were complete non-sequiturs in the song. That's what really floated my boat. I've never heard them called an industrial band, but to me, that was as industrial as it got."
After that pivotal year Jourgensen joined up with Front 242's Richard 23 to form Revolting Cocks. Later, in 1989, he helped to produce Rabies, Skinny Puppy's fifth album. Concurrently, Chicago's ax Trax! Records were starting to focus on ways to provide new kinds of creative hubs for the industrial scene. As that effort blossomed, the cross-pollination made the genre bigger than the sum of its parts.
Jourgensen summarizes, "That's the beauty of it. There was never any one-upmanship back then. Cabaret Voltaire would be in town so we'd get them to come into the studio to jam and we created [side-project] Acid Horse. There was a big sense of camaraderie, and that's how scenes spring up. It actually was a movement, and people shared their joy and their innovations with each other, regardless of reference points. But the thing with industrial was that it was so diverse that you really couldn't pigeonhole it. It's like what Throbbing Gristle said – it was more the approach than the actual music. ZZ Top use sequencers and drum machines – do you consider them an industrial band? Of course not. What is industrial as an actual genre? I'm still not sure…"
Since you're here …
… we have a small favour to ask. More people are reading Side-Line Magazine than ever but advertising revenues across the media are falling fast. Unlike many news organisations, we haven't put up a paywall – we want to keep our journalism as open as we can - and we refuse to add annoying advertising. So you can see why we need to ask for your help.
Side-Line's independent journalism takes a lot of time, money and hard work to produce. But we do it because we want to push the artists we like and who are equally fighting to survive.
If everyone who reads our reporting, who likes it, helps fund it, our future would be much more secure. For as little as 5 US$, you can support Side-Line Magazine – and it only takes a minute. Thank you.
The donations are safely powered by Paypal.