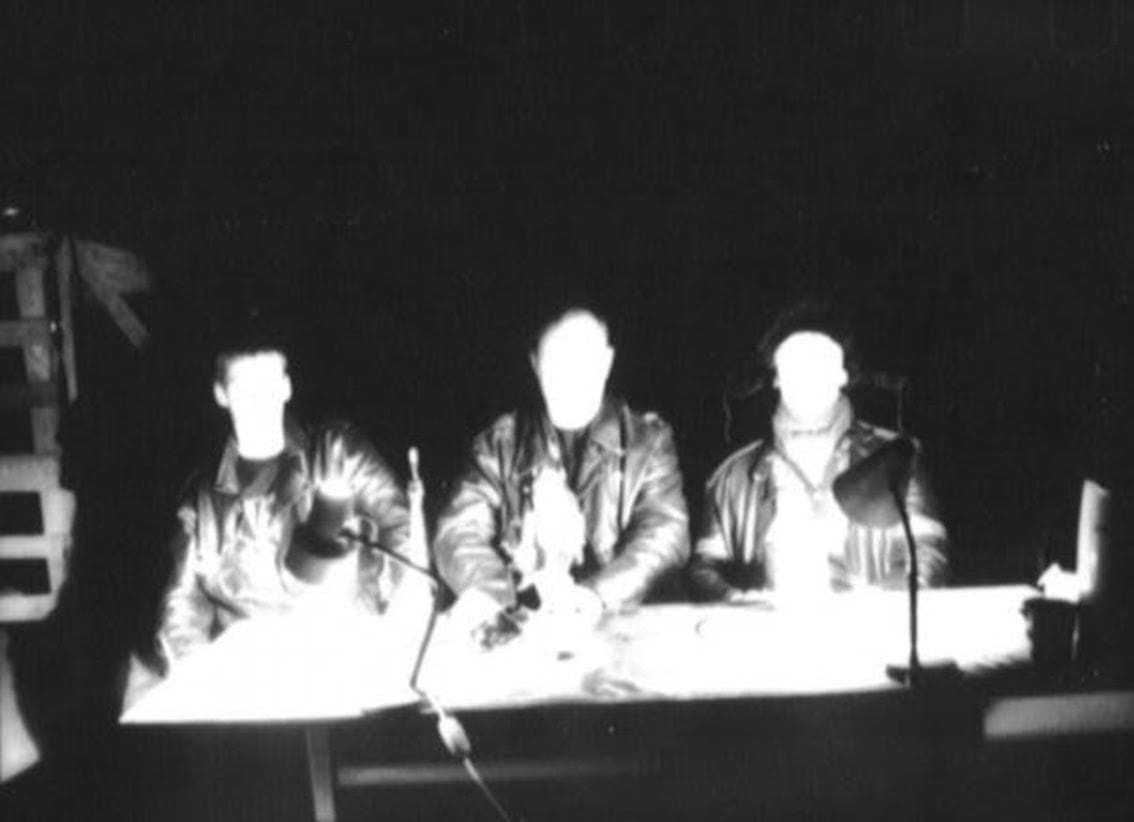 Icelandic electronic pioneer Reptilicus are to release a collaboration with Raster-Noton favourite Senking this Fall on Artoffact Records. The record deal is for an unspecified number of releases. The first album, a collaboration with Raster-Noton favourite Senking, will be released in October. The collaboration was recorded in Hamilton, Ontario's famous Grant Avenue Studio and mixed by Bob Doidge (Crash Test Dummies, Cowboy Junkies).
In late November 2011, Reptilicus, Senking (Raster-Noton), Rúnar Magnússon, and Orphx shared the bill at a concert in Toronto organised by Praveer Baijal founder of Toronto label Yatra-Arts. The occasion was to celebrate the release of Reptilicus' first output in years: "Initial Conditions", a blue vinyl 7″ that included a remix by Senking on the B-side.
At the time, production for modular-synthesizer documentary I Dream of Wires was under way. Reptilicus, Senking and Rúnar Magnússon were among the first wave of artists featured for the project. Praveer Baijal of Yatra-Arts introduced the bands to William Blakeney, executive producer of the film, and a session was organized at Grant Avenue Studio in Hamilton, Ontario. The legendary studio was founded by the Lanois brothers and the site of numerous classic recordings, among them many of Brian Eno's and Daniel Lanois' ambient series in the 1980s.
A collection of vintage modular synthesizers was made available for recording the album while Reptilicus also brought their P-synth. Also included are a drone machine built by Guðlaugur Kristinn Óttarsson (Godkrist). The bands had Bob Doidge (Crash Test Dummies, Cowboy Junkies) at the mixing desk assisted by Dean Batute.
Afterwards, Senking and Reptilicus, with Rúnar Magnússon as a third member, worked on the raw material in a truly trans-European fashion from their respective locations in Cologne, Reykjavík and Copenhagen. The result of their collaboration is the album "Unison".