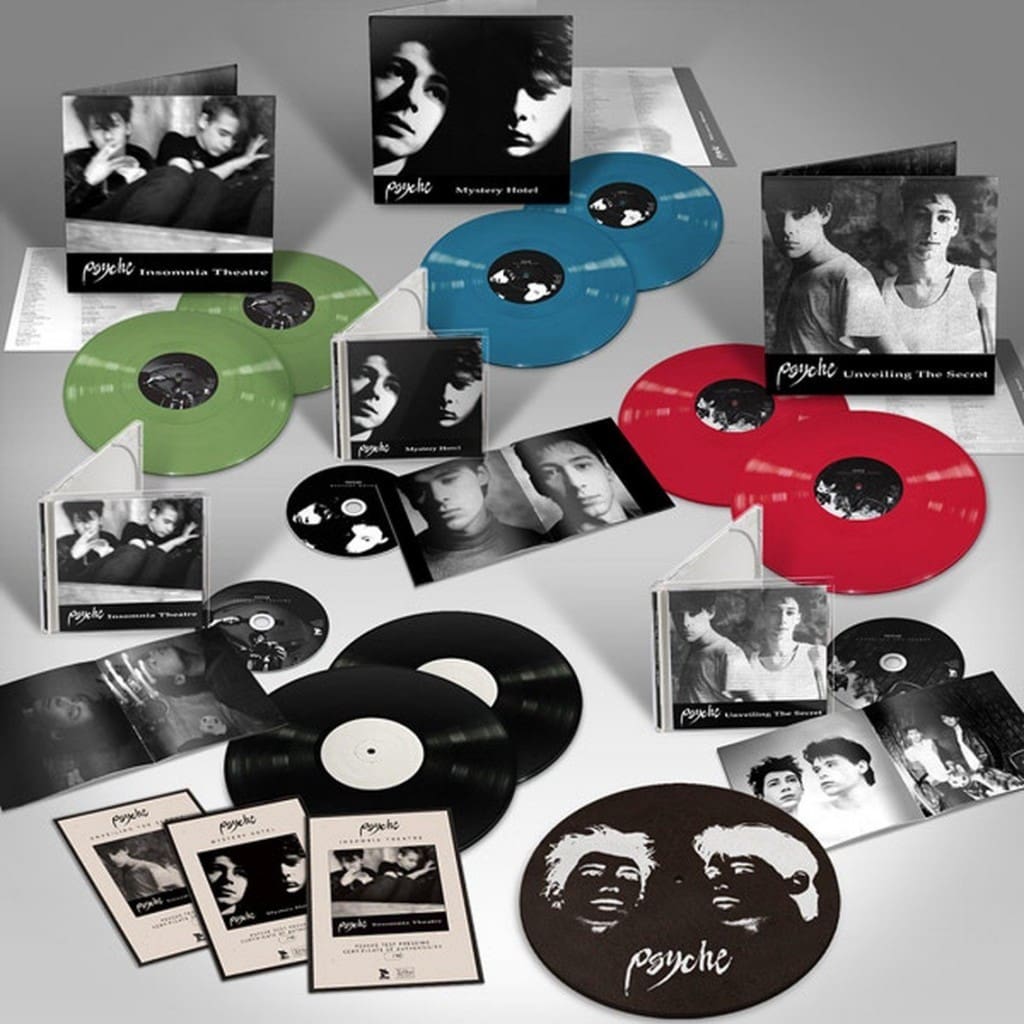 As part of the Artoffact Records 1980s Psyche reissue series, a special collector's fan-pack is being made available. The offer is strictly limited to 10 units only and includes a lot of items which please all hard core fans.
You can order this item right here for USA/CA (NON-EU) orders, and right here for EU orders, 5 copies per continent (kinda).
So what do you get? Here's the wet dream of every Psyche fan:
A copy of "Insomnia Theatre" 2LP vinyl pressed on green.
A copy of "Unveiling the Secret" vinyl pressed on red.
A copy of "Mystery Hotel" vinyl pressed on blue.
2LP white label test pressings for each of the three albums above (limited edition of 10, 6 vinyl discs in total).
3 art-print A5 certificates of authenticity, beautifully designed on special art paper.
A limited edition Psyche vinyl slipmat.
Copies of the CD editions of "Insomnia Theatre", "Unveiling the Secret" and "Mystery Hotel".
Good luck securing yours!