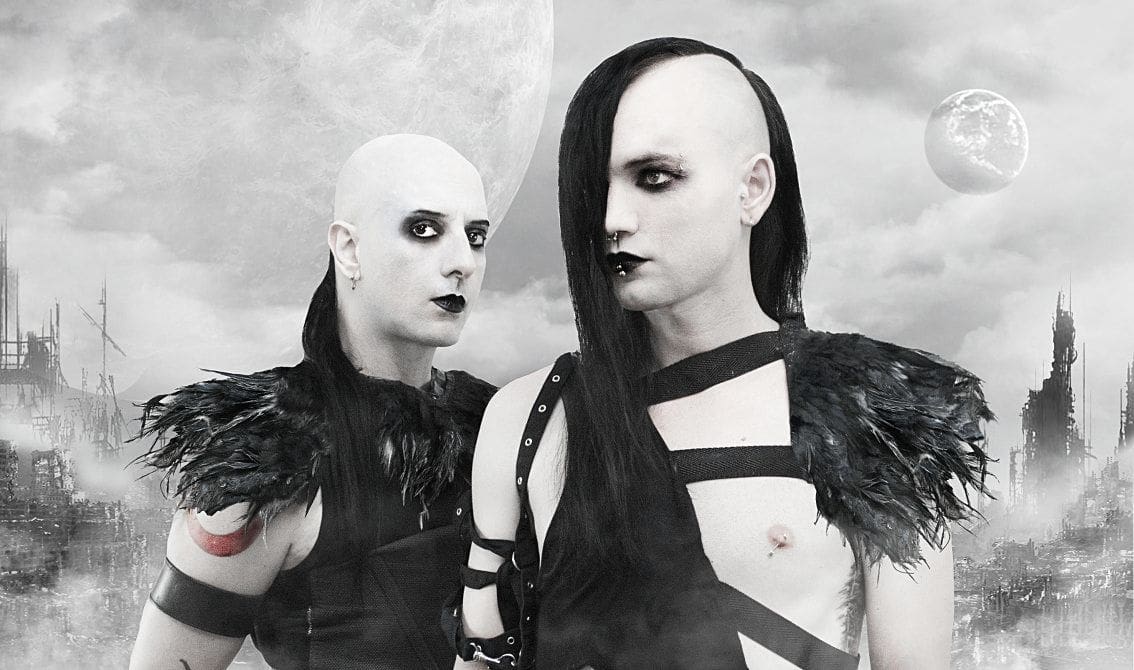 The Athens based cult dark electro duo Siva Six return with their 4th full length studio album, "Dawn Of Days". It took them 3 years to complete this new album since their well received "Superstition" EP (this EP is available here on CD or here as download).
The band's harsh dark elektro style also integrates traditional eastern instruments such as oud, yayli tambur or yet theremin played by the well known theater musician G. Diamantopoulos. You will also recognise guitar parts by Boog (Junksista) on a cover version of the "28 Days Later" movie-soundtrack's main theme.
Whilst listening to an early promo copy the album we noticed the nods to Project Pitchfork although the band was not especially looking after that sound: "We never look after a certain style, but it could be yes… will have to listen again now that you mentioned this! We get influenced by all of our favourite bands – from goth to electro to alternative – but we never try to sound like a particular band. It's more like a variety of dark influences. So invite people to listen to the material and let us know what they think!"
You can already enjoy 2 streaming tracks on Bandcamp where the download version can be bought. The CD version, with the same track list, is available right here. An album that will please many dark electro acts due to its refined production.