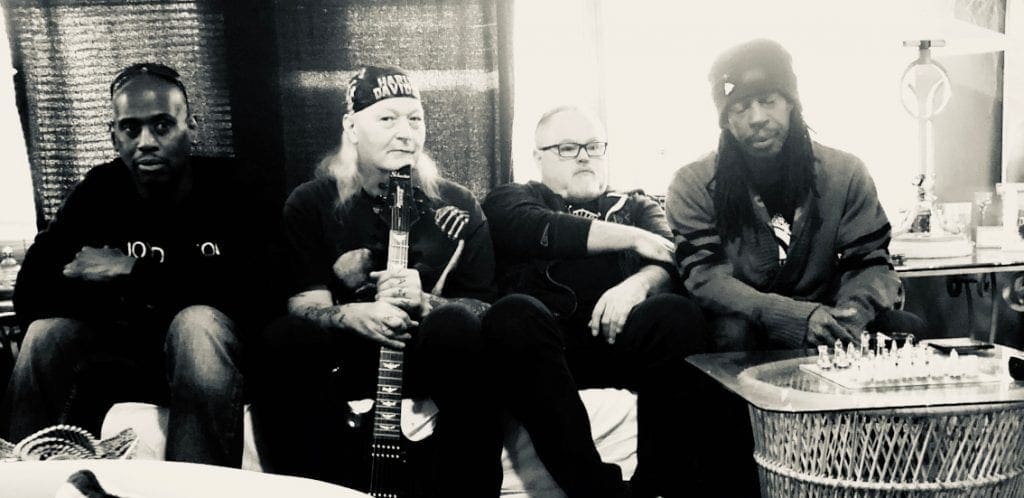 Goth rock/post-punk artists The Funeral March of the Marionettes are exclusively premiering their new track "Useless" on Side-Line. The song was written and recorded during the same session as 2019's "Blood on the Wire". That song is a nod to earlier songs by the band with a more stripped down instrumentation, but through the filter of the bands current work. They have been working on wrapping up a new album, but the pandemic has made the process slow going.
J. Whiteaker says: "Useless is the story of the folly of youth… overconfident and thinking you know it all, but knowing nothing, and when confronted with that – watching it all fall apart only to realize later and probably much too late, feeling the cost of that mistake."
You can watch the video below.
Formed in 1987 in the post-industrial city of Rockford, Illinois, their work has blended elements of gothic rock and post-punk music, combining a number of early gothic and post-punk influences (The Cure, Bauhaus, Joy Division, Siouxsie and the Banshees) to create a dark sound, appealing to contemporary audiences. The band took its name from a Charles Gounod composition best known as the theme music for the television program Alfred Hitchcock Presents. The band's current lineup consists of Joseph Whiteaker (Vocals, Bass, Synths), Frederick Love (Guitar, Synths, Programming), Mark Tenin (Drums, Percussion), and Wayne Thiele (Guitar).