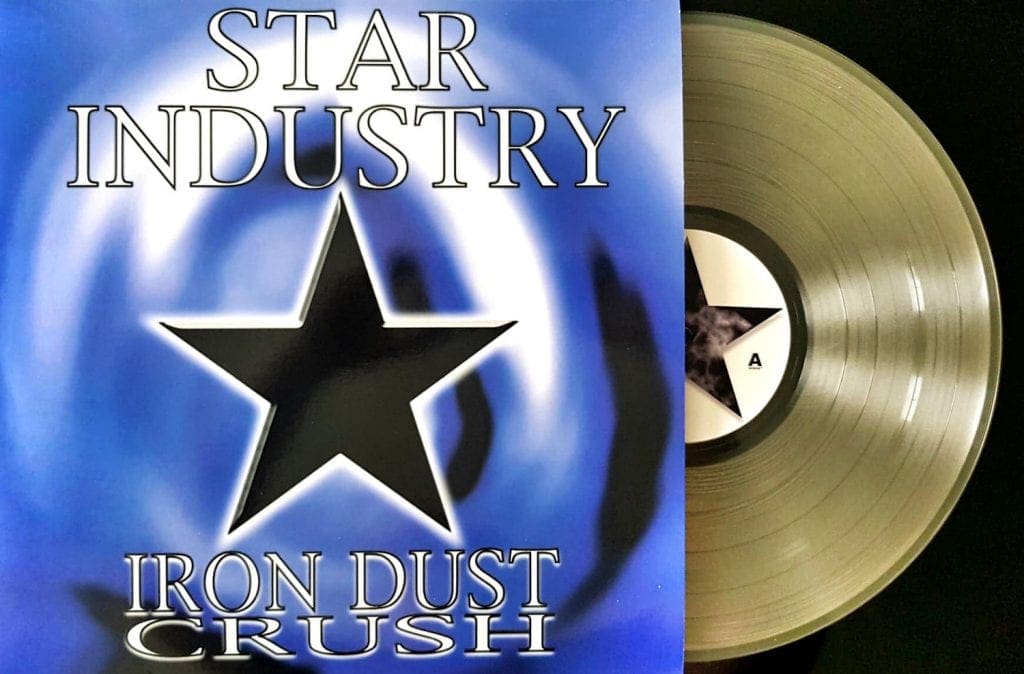 The Belgian goth rock act Star Industry has issued a vinyl edition of their cult debut album "Iron Dust Crush". Initially planned as a special fan product exclusively available during the band's tour and nowhere else, the COVID19 pandemic decided otherwise so the vinyl is now available online as well via the band's label store. The vinyl comes as an exclusive clear vinyl edition.
Originally released in 1997, "Iron Dust Crush", Star Industry's debut full length album holds the major new wave club hit "Nineties" which launched them into the goth rock scene and even topped the Israeli alternative music chart the year after.
The Belgian act is currently working on their 6th studio album.