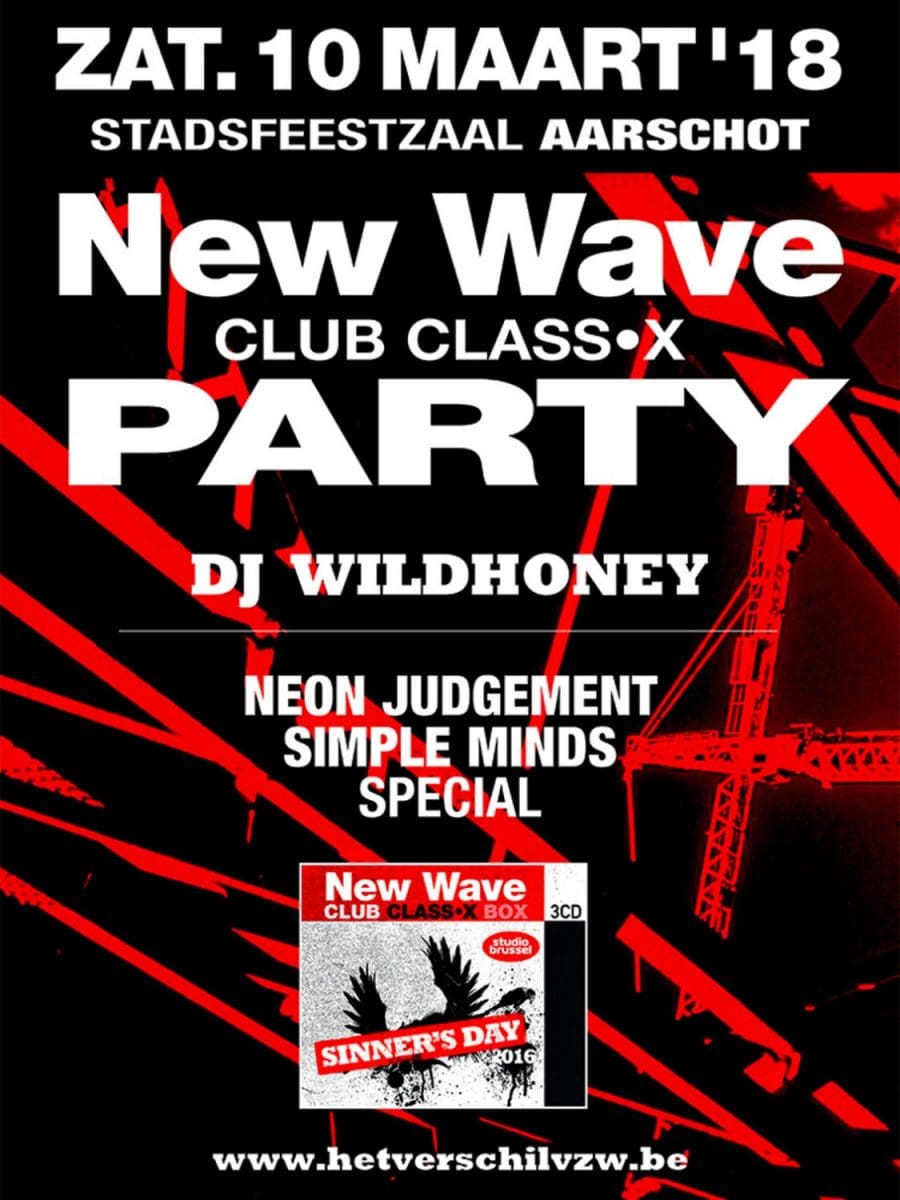 Just like each year we are giving away free tickets for the annual massive New Wave Club Class-X Party in Aarschot (BE). This year the party takes place on Saturday March 10th at the Stadsfeestzaal in Aarschot (BE).
We have 5 free tickets to give away. To win one of these tickets, just hit 'I want a free ticket' below. You have exactly 8 days to participate!
The music on this evening will be provided by DJ Wildhoney. You can expect a mix of New Wave / Punk / Electronic Body Music / and other dark classics from the '70's, '80's, '90's, '00's. Also, this year there is a Simple Minds and Neon Judgement special.