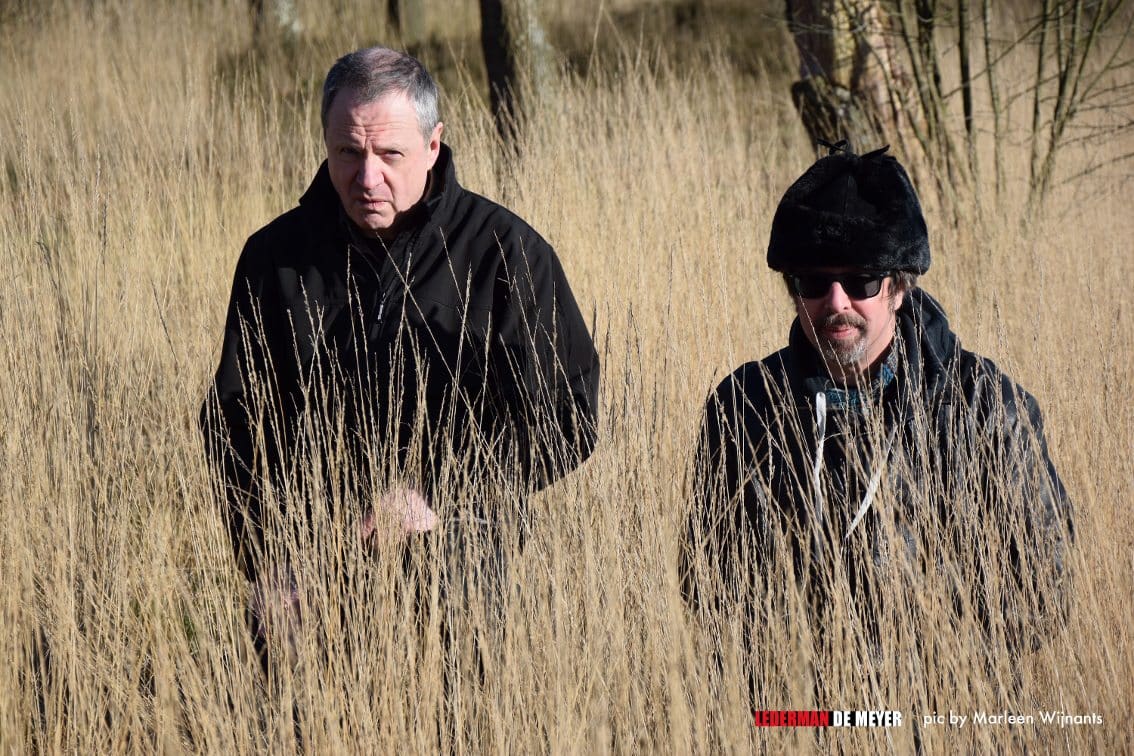 The first release from Lederman / De Meyer is a fact! Out now – and available only on Bandcamp for now – is the debut EP "A Tribe Of My Own".
The project is the union of 2 legendary musicians from the electro movement in Belgium: Jean-Marc Lederman (The Weathermen, Fad Gadget, …) and Jean-Luc De Meyer (Front 242, Underviewer, 32CRASH, …) who offer dark and danceable material on their debut EP "A Tribe Of My Own".
On the EP you'll get the title track in an album edit plus also a remix by Sebastian Komor (Icon Of Coil, Komor Kommando, …).
But that's not all. Also included is the duo's own cover version of the Fad Gadget cult hit "Back To Nature" which got a very nice future pop remake by Edge Of Dawn. Coldkill from their side turned the track into a darkwave industrial mix.
Last but not least, you'll also get a 3rd song with "Dots, Circles And Lines", a more sarcastic introspective song in a remix version by Rob Dust known for his cult remix work for bands like Camouflage, Alphaville, Joachim Witt, etc..
A very promising 5-track EP which you can download right now from Bandcamp.