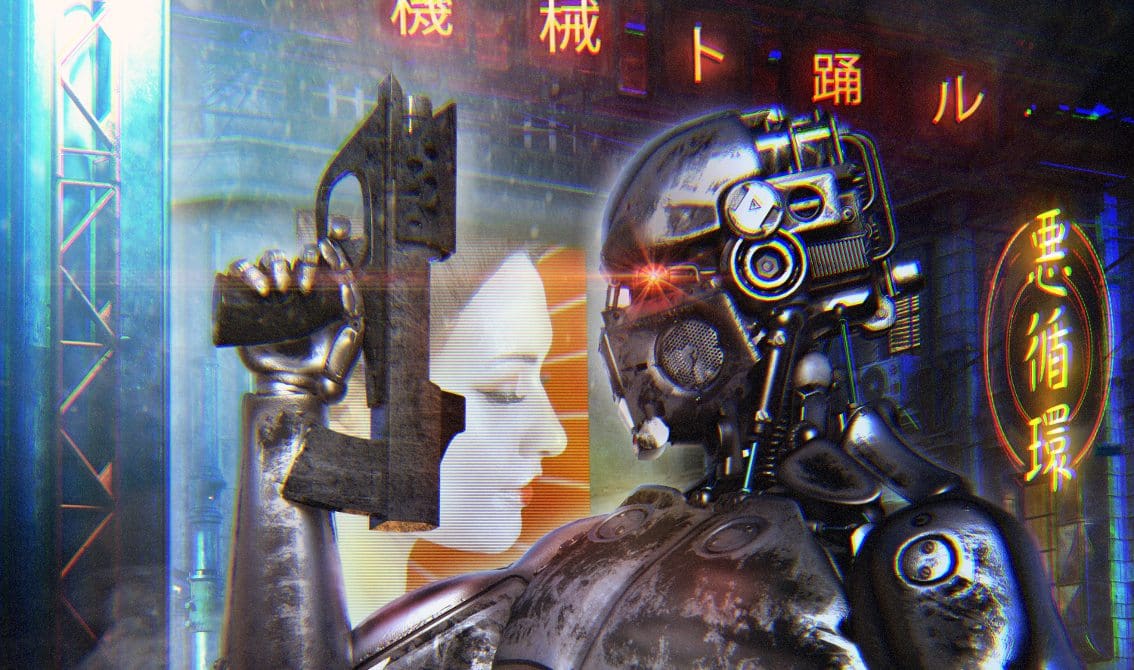 The first EP by the new all-EBM project by the members of Die Krupps is out now under the Die Robo Sapiens moniker. Die Robo Sapiens consists of the trio Jürgen Engler, Ralf Dörper and Marcel Zürcher and they have now released the download EP "Teufelskreis – Tanz Mit Dem Roboter" via the Bandcamp page of the Alfa Matrix label.
The EP sees the trio collaborating with the U.S. electro artist JG and the Robots, who also directed and can be seen in the Die Krupps video "Robo Sapien". "Tanz Mit Dem Roboter" is a direct wink to the Düsseldorf synth origins of the band, reworked by label mates Rector Scanner, the vintage synth duo Metroland and the Swedish minimal electro pop talent of Elektroklänge.
"Teufelskreis" on the other hand got remixed by two other prominent figures from the EBM scene: Armageddon Dildos and Sebastian Komor (Icon Of Coil, Komor Kommando, …).
All in all 7 tracks which are clearly giving a foretaste of the band's forthcoming album "Robo Sapien Race". Check them out below or download them from bandcamp.