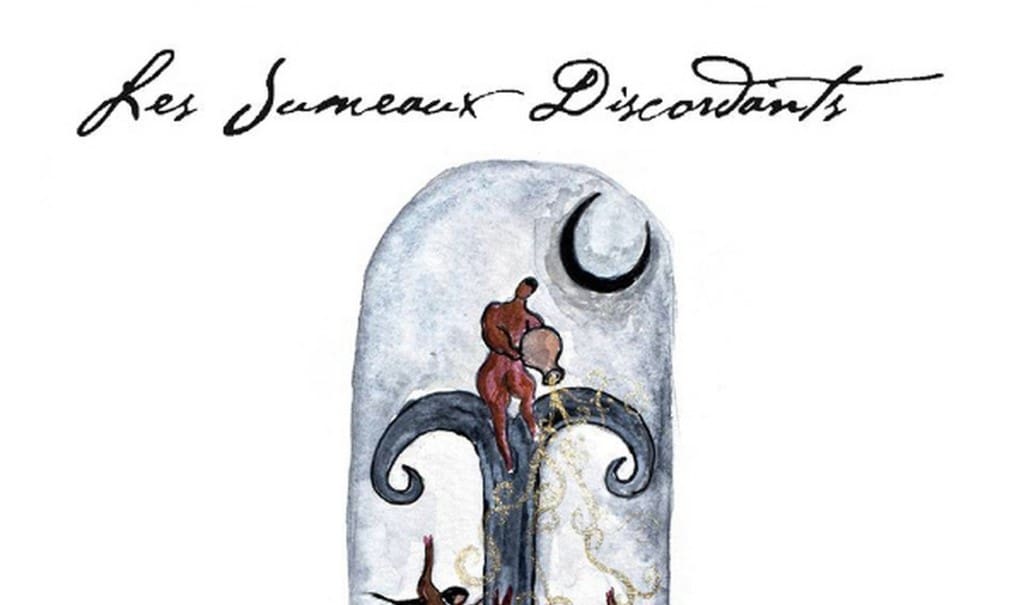 The french label Athanor, known for releasing occult and/or ritual ambient and industrial music, has returned.
Available in a strictly limited edition of 300 copies in digipak and 20 pages booklet is the newest release by Les Jumeaux Discordants: "Les Chimères" (you can order one of the 300 copies right here).
The album is the first all new release in quite some time from Athanor, the cult label that counts releases in its catalogue from such bands as Les Joyaux De La Princesse, Ain Soph, Zero Kama, Blood Axis, Golgatha, Shinkiro, Mental Measuretech and many more.
You can expect the use of heavy percussions reminding of Les Joyaux de la Princesse, Camerata Mediolanense, Les Sentiers Conflictuels, Blood Axis, early Laibach or Dead Can Dance. This is the second album based on Gérard de Nerval's poems "Les Chimères", Charles Baudelaire, Empedocle and Angelo Tonelli.​
Les Jumeaux Discordants is a ritual project born in 2005 by the union of Roberto Del Vecchio's music and Aima. Roberto Del Vecchio (The Last Hour / ex Gothica) is a composer since 1994 while Aima started her project in 1996 working around poetry, photography, music and multimedia.
Here's how they sound: