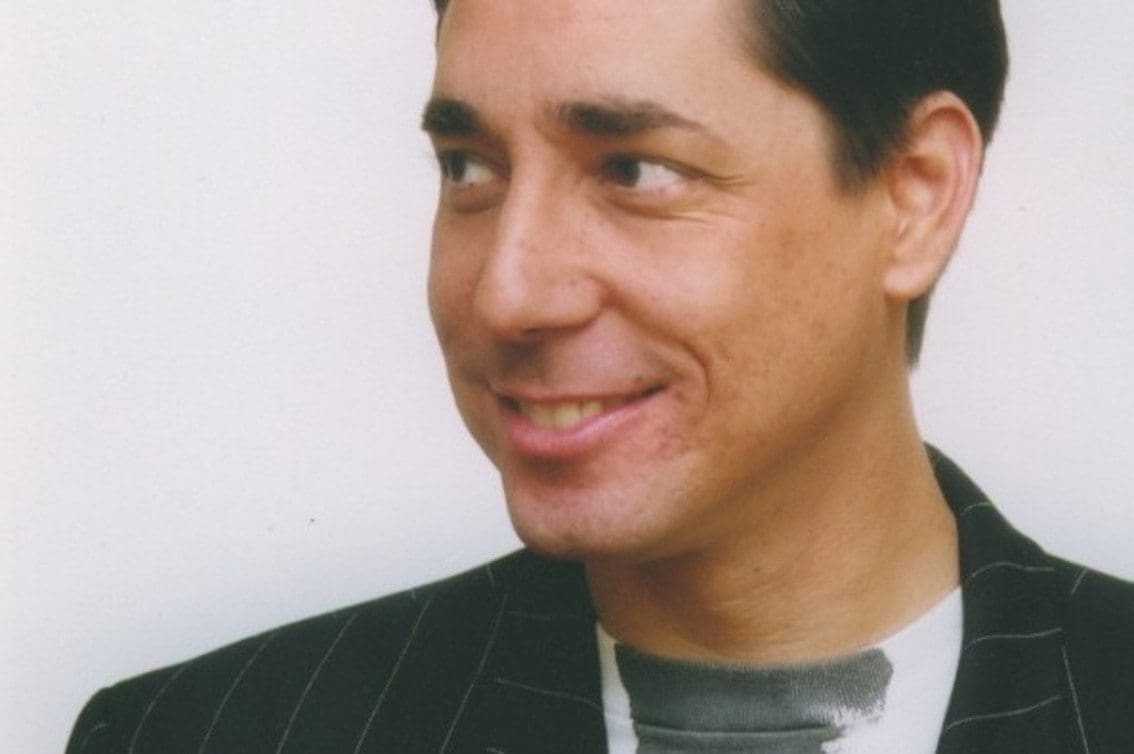 Sad news has reached us from the Jack Off Jill headquarters as the death of co-founder and original guitarist Scott Putesky has been announced.
Scott Putesky was better known under his stage name Daisy Berkowitz created by combining Daisy Duke from 'Dukes of Hazzard', with the serial killer David Berkowitz. 49-year old Putesky lost the 4-year long battle with colon cancer. A battle which started with chemotherapy in September 2013.
Just a few days ago Putesky posted an update on his Facebook for his fundraiser in order to keep paying his medical bills adding the very unpleasant message that "I am not doing well, I am running out of options and that means running out of time."
Putesky played guitar on the albums "Portrait of An American Family" and "Smells Like Children" before leaving the group in 1996 over creative differences during the writing sessions for what became the "Antichrist Superstar" LP. Berkowitz went on to join Jack Of Jill, Godhead and also launched his very own band: Three Ton Gate.
His discography included the following albums:
The Raw Boned Psalms (Marilyn Manson and the Spooky Kids, 1989)
The Beaver Meat Cleaver Beat (Marilyn Manson and the Spooky Kids, 1990)
Big Black Bus (Marilyn Manson and the Spooky Kids, 1990)
Grist-o-Line (Marilyn Manson and the Spooky Kids, 1990)
Lunchbox (Marilyn Manson and the Spooky Kids, 1991)
After School Special (Marilyn Manson and the Spooky Kids, 1991)
Live As Hell (Marilyn Manson and the Spooky Kids, 1992)
The Family Jams (Marilyn Manson, 1992)
Refrigerator (Marilyn Manson, 1993)
Portrait of an American Family (Marilyn Manson, 1994)
Smells Like Children (Marilyn Manson, 1995)
Antichrist Superstar (Marilyn Manson, 1996)
Vanishing Century (Three Ton Gate, 1997)
Covetous Creature (Jack Off Jill, 1998)
Guest appearance on 2000 Years of Human Error (Godhead, 2001)
Suntanic (Stuck on Evil, 2001)
Rumspringa (Three Ton Gate, 2002)
Lose Your Mind (Three Ton Gate, 2003)
Guest appearance on The Chrome Recordings (TCR, 2004)
Lunch Boxes & Choklit Cows (The Spooky Kids, 2004)
Judy Garland (Kill Miss Pretty, 2010)
Deform School (The Spooky Kids, TBC)
These Messages (Three Ton Gate, TBC)
Millenium Effluvium (Daisy Berkowitz, 2014)
Mr Conrad Samsung (The Daisy Kids, 2015)