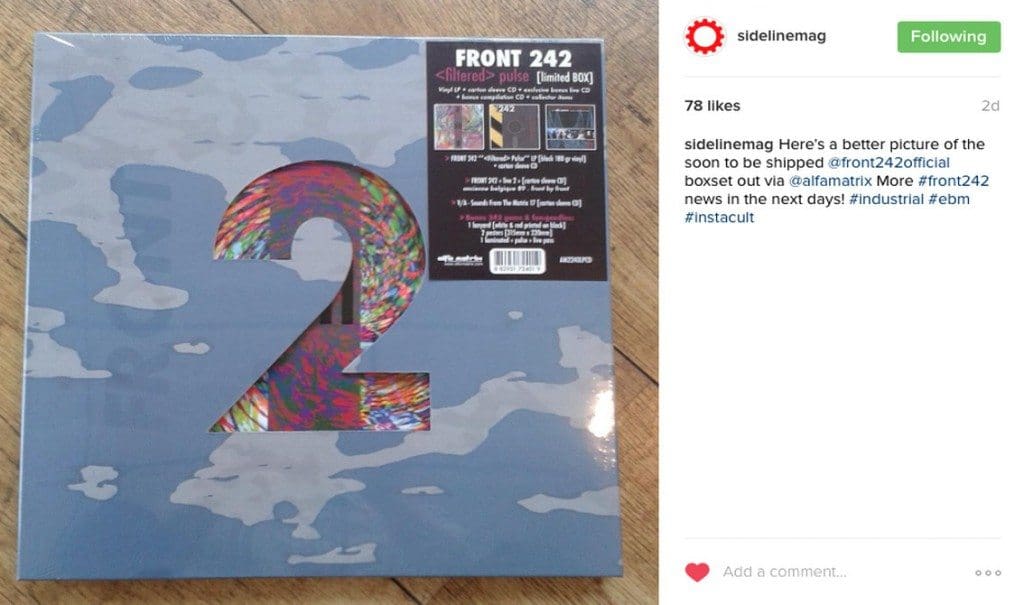 Alfa Matrix has revealed a first real visual of the upcoming Front 242 deluxe anniversary limited boxset "<Filtered> Pulse" (the Side-Line Instagram followers got the exclusive news first). The label has also announced that they will start shipping the boxset this week.
The set, which holds an LP and a double CD, comes as a vinyl-sized carton box featuring a military camouflage design with a spotted varnish printed Front 242 logo and a die-cut "2" across the upper cover. Once assembled with the two other limited collector box sets released for the anniversary series, you get the "2-4-2" cut across the 3 box sets.
For those who missed out on this very limited release, you can order it right here, full details can be viewed right here.