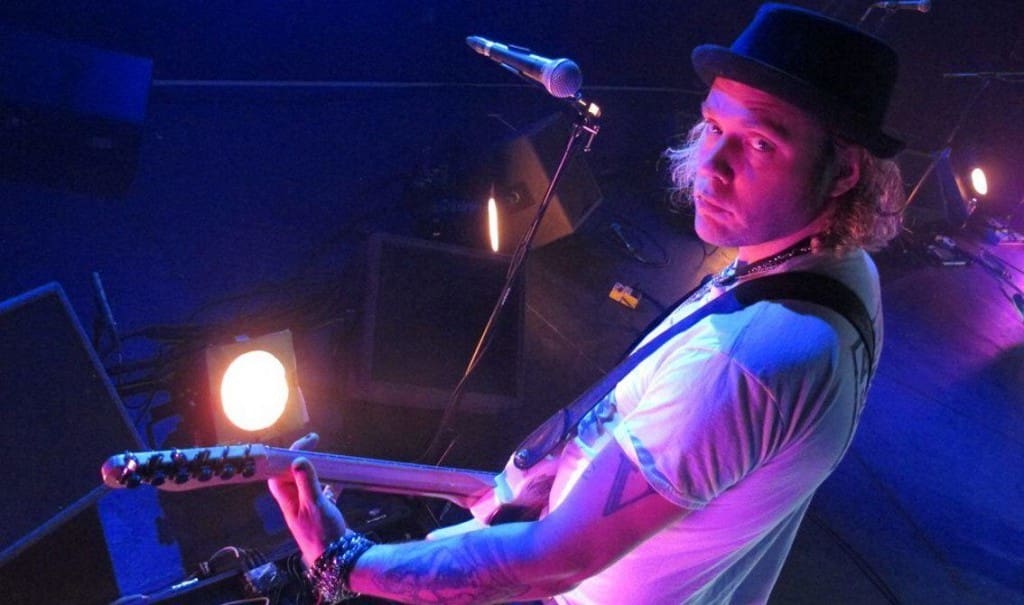 This news will come as a big sad surprise to many. Fields of the Nephilim guitarist Tom Edwards has died, aged 41, from suspected heart failure. Edwards was 41 and died a day after performing live with Adam Ant in Boston.
The news was revealed by the official Adam Ant Facebook page as Tom Edwards was both guitarist and musical director for Adam Ant. Still according to the statement made on the Adam Ant Facebook page, Edwards passed away 2 days ago from suspected heart failure at Kennedy Hospital in Cherry Hill, NJ.
Tom was on tour with the band as part of the North American 'Kings of the Wild Frontier' tour that began two nights ago in Washington DC. He was found unresponsive then rushed to the hospital where he passed away yesterday in the late afternoon.
An autopsy is pending. No further details are known at this time.
Besides playing with Adam Ant and Fields of the Nephilim, Edwards also played with Roddy Frame, Rebelles, Edwyn Collins, Andrea Corrs, Arno Castens and Spiderbites. In order to pay respects to their honored bandmate, Adam and his band have postponed their upcoming concerts at The Keswick Theatre in Philadelphia (January 26) and Webster Hall in New York City (January 27), but will resume the tour at the Danforth Music Hall in Toronto (January 29).