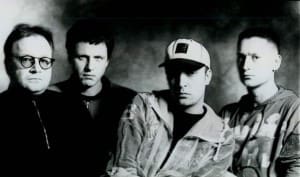 A few years ago, in 2008, the Flemish TV-channel Canvas broadcasted an episode in their Belpop series focussing on Front 242. The documentary was in Dutch and French and thus not always very accessible to those not mastering these fine languages.
But luckily enough there is the promoter of the Festival Forte in Portugal who has now translated the complete interview. You can view this rather well-done documentary below, this time with English subtitles.
Front 242 will play the Festival Forte on August 29, 2015 in the Montemor-o-Velho Castle in Portugal.