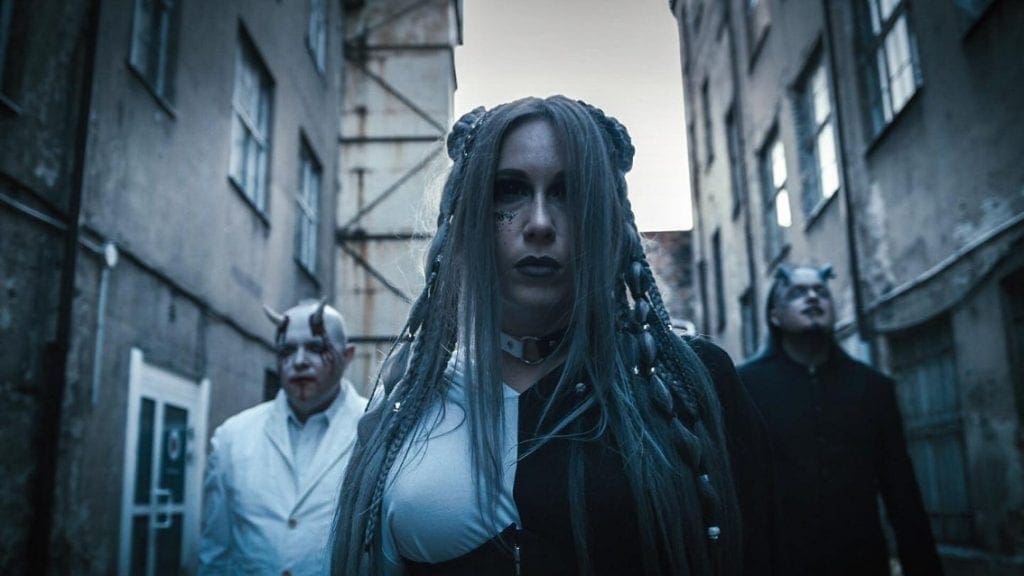 Out now is a brand new videoclip from the Polish electropop act H.O.W. (which stands for Her Own World) for the track "Stalker Girl". The track is taken from the "A Different Kind of Reality" EP which is available via Bandcamp and other platforms.
H.O.W. is a side-project by REACTOR7X frontman Ad-X who was joined by female vocalist Yu. The band got widely known thanks to the song "Happiness Imperative" which got released on multiple compilations. The duo is now a trio as performer, stylist and choreographer Louve joined as full crew member.
Their debut 8-track EP "A Different Kind of Reality" brings a cocktail of alternative music genres going from dark elektro to synth pop through industrial dance with a touch of trance.
You can check the full EP below, and use the discount code SUMMER20 to get a 50% discount if you order it before August 15th via Alfa Matrix' Bandcamp page.