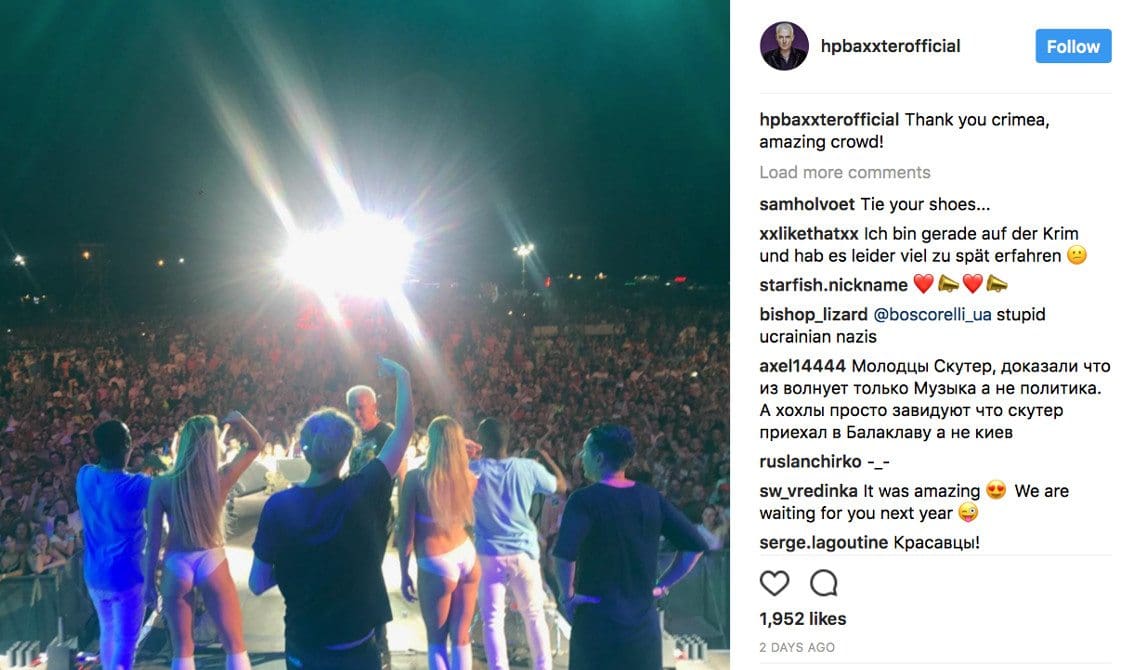 Scooter is in Ukrainian trouble now that the Kyiv-based Crimean Department of the Prosecutor's Office opened a criminal investigation against all three participants of the German electronic band Scooter for illegal border crossing and entering the Russian-occupied Crimea without Ukrainian authorities' permission. If found guilty musicians could face up to eight years in prison under the Ukrainian law. Scooter took part in the music festival ZBest held in the town of Balaklava and .
Scooter lead singer H.P Baxxter told he was surprised his arrival caused an international scandal: "We are not going to Crimea to engage in politics there, but because we have a fan base there. We want to give them something." On his official Instagram account Baxter posted a photo from his August 5 concert in Crimea with the caption: "Thank you Crimea! Amazing crowd!"
One thing is clear, Scooter will now be banned from entering the territory and they can forget about performing ever again in Ukraine.
Here's the original post on Instagram.