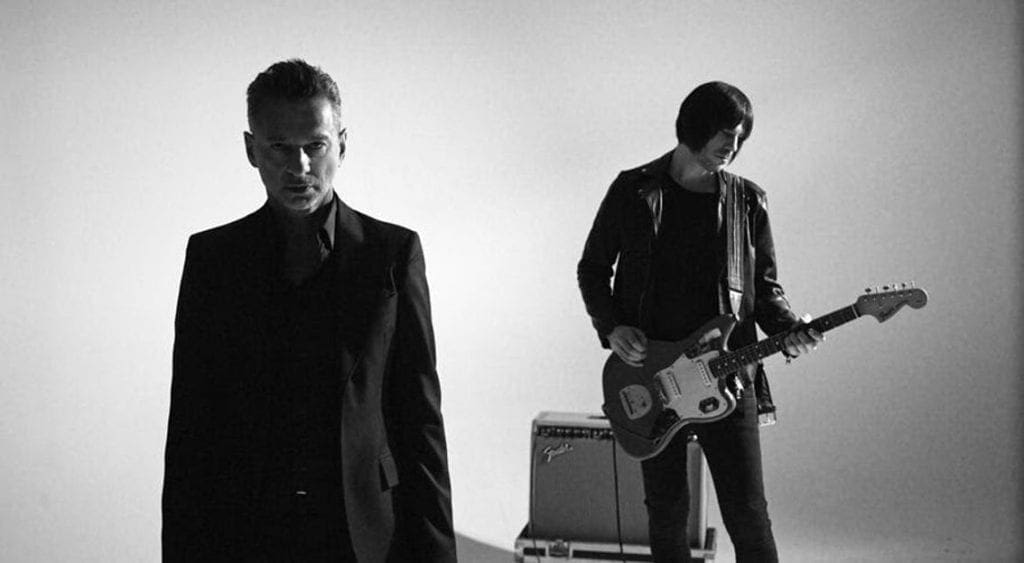 (Photo credit: Derrick Belcham) Depeche Mode's Dave Gahan has joined Humanist for their brand new single "Shock Collar", for which the video can be viewed below. The eponymous self-titled debut album is due for release February 21st via Ignition Records.
Humanist features Mark Lanegan (Queens Of The Stone Age), Dave Gahan (Depeche Mode), Mark Gardener (Ride), Carl Hancock Rux (David Holmes, Portishead), John Robb (The Membranes), Joel Cadbury (UNKLE), Ilse Maria, Ron Sexsmith and Jim Jones (The Jim Jones Revue, Thee Hypnotics).
The main brain behind the project is guitarist and producer Rob Marshall. But it was Mark Lanegan who invited Dave Gahan to join. Gahan: "I liked the idea immediately… It's a beast! I went for the vocal, with the visual of driving fast on an empty highway… We shot the video over a couple of days in New York, and it all came together"."
Watch the video below.