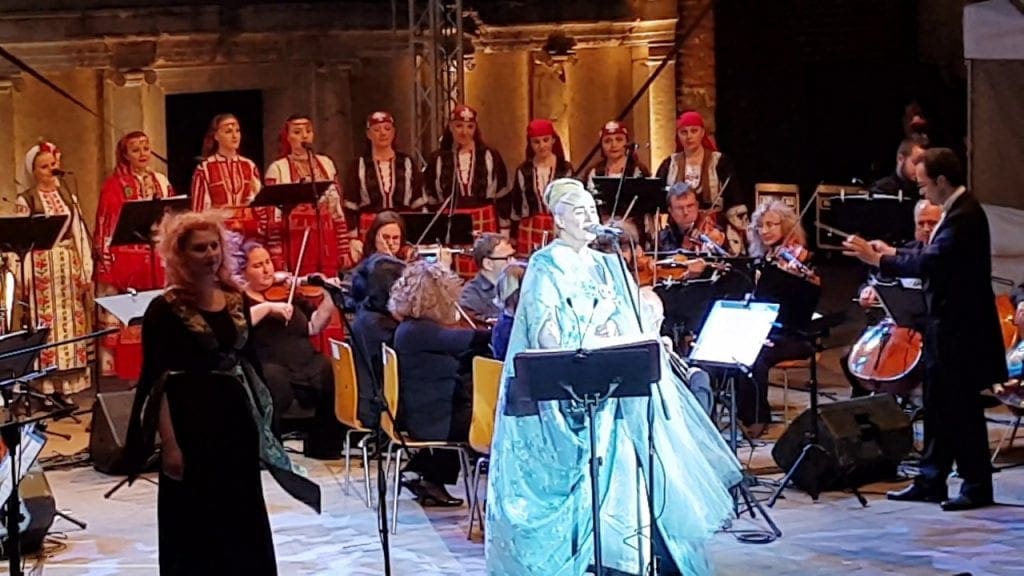 Out on April 17 is a brand new EP by The Mystery of the Bulgarian Voices featuring Lisa Gerrard. "Shandai Ya / Stanka" is the second release after their comeback album "BooCheeMish" (also featuring Lisa Gerrard) in 2018. Before that the band had been on an almost 20-year hiatus due to the death of producer Marcel Cellier.
The new 7-track EP "Shandai Ya / Stanka" presents the strongest songs from "BooCheeMish" in new versions alongside two exclusive tracks including a live rendition of Gerrard's solo composition "Rite of Passage" recorded at a concert in Warsaw, Poland and "Zaidi Sluntse", a collaboration between the choir and beatbox world champion SkilleR.
The mini-album is also being released in two limited vinyl editions. The band will accompany this new EP with a tour in Summer 2020 in Europe.
Here's how the collaboration sounds like.