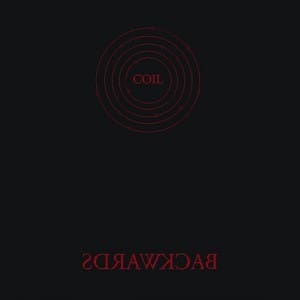 After the release of 1990's "Love's Secret Domain" album, Coil also started working on "Backwards" in 1992. The recordings were updated considerably between 1993 and 1995, and transferred in 1996 to New Orleans, where it was finished in the Nothing Studios of Trent Reznor (Nine Inch Nails). The album obviously saw the results of Jhonn Balance's recent vocal coaching. 23 years after its initiation, these tracks finally have been preserved by Danny Hyde and made available.
Important to know, these recordings differ substantially from the later, remixed incarnation, "The New Backwards" (2008). What is being released now under the "Backwards" flag are the original versions which have appeared on various compilations over the years, and are now presented as originally intended.
The 12 tracks are available as a CD digipak and as a 2LP gatefold sleeve.