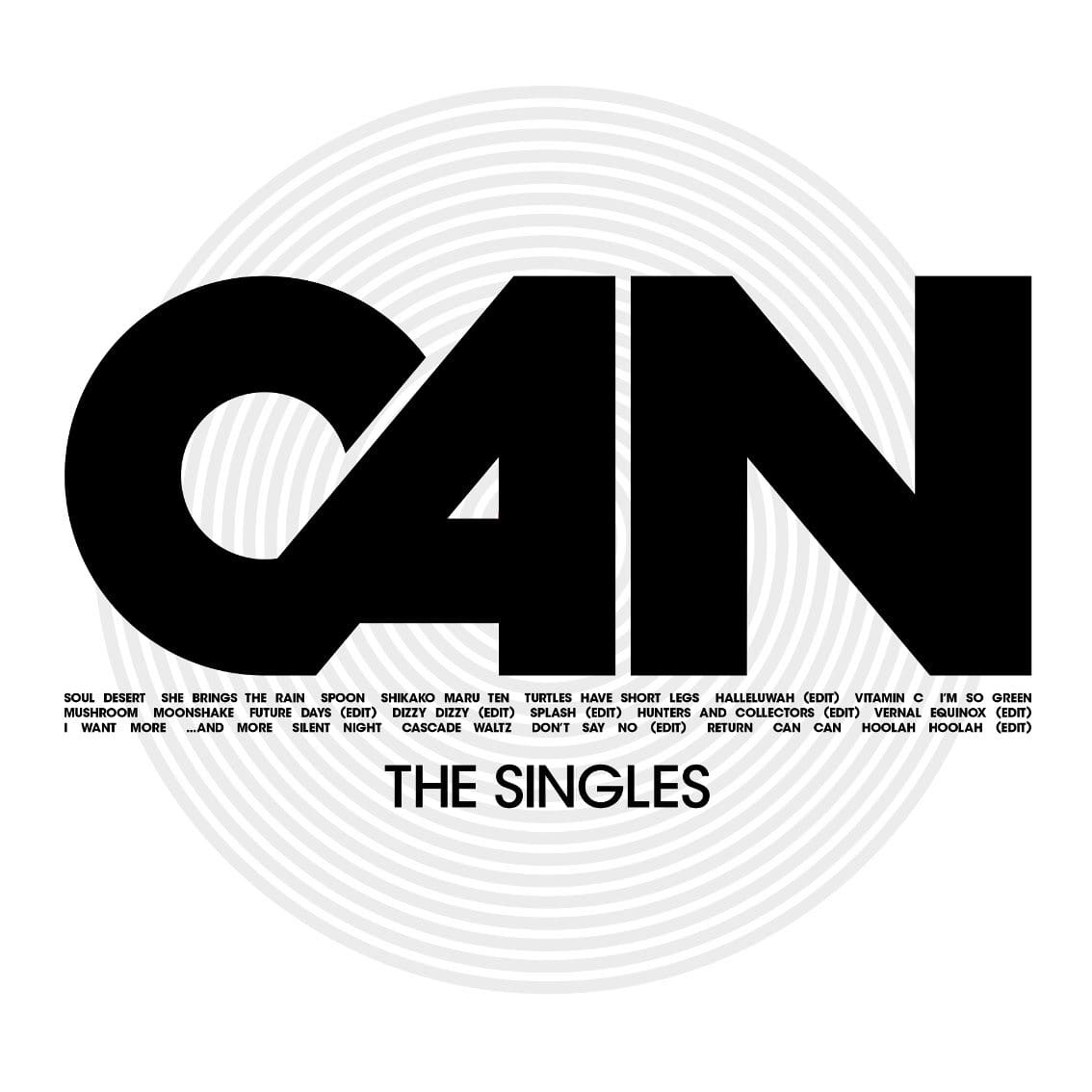 Accompanying "The Singles" – a collection of all of Can's single releases – is a triptych of films created by Josh Graham at Suspended In Light which features visuals for "She Brings The Rain", "Dizzy Dizzy" and a brand new full-length video for the CAN classic "Vitamin C" which you can watch below.
The new release is out now on triple vinyl and CD and can be ordered right here.
The Singles is the first time Can's singles have been presented together and shows the band – not always associated with the single format – in a new way. This collection includes known tracks to more obscure singles such as "Shikako Maru Ten" and "Turtles Have Short Legs". Many of these songs were previously unavailable on vinyl outside of their original 7" release.