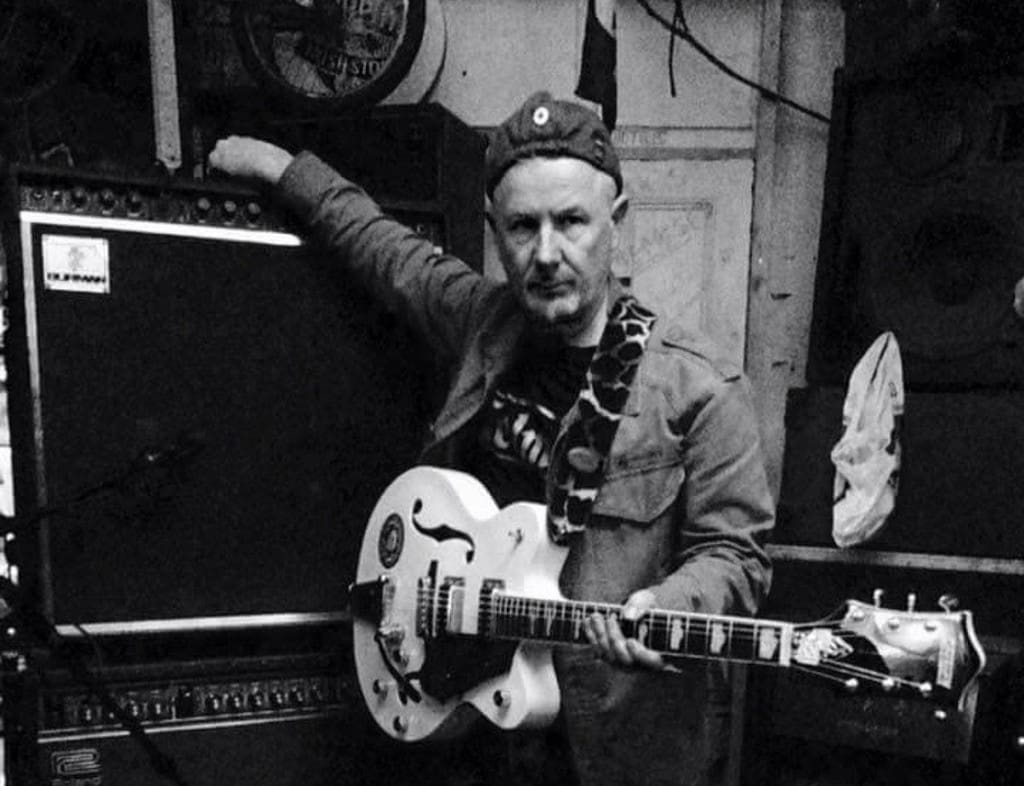 Again bad news. 1919 guitar player Mark Tighe is no more. Tighe was the first and only guitar player for the post-punk act 1919, from the band's inception in 1980 to the eve of their second LP "Bloodline" in March 2017.
It was the band who announced the sad news: "It was Mark's incredible passion for music that brought the band back to life so many years after it started, and his warmth and spirit that has bonded us for life as friends and human beings. As a technician there is no other, and his commitment to his craft has provided the soundtrack to a band loved in all corners of the world. We've been lucky enough to perform for you, and meet many of you, and anyone that spoke to Mark will have known how grateful we are for your support. In our darkest hour, your words of support and love have been overwhelming. Now, whilst our immediate plans are somewhat up in the air, we can only commit ourselves to honouring Mark in the way we deem most appropriate. This will take some time so please bear with us. But rest assured, we will. Mark, your D.N.A is built into the core of this band. We can never and will never forget you. Everything we have done has been because of you, and anything we may do will be for you."
1919 formed in December 1980 in Bradford and was an early contributor to what became the Goth genre. The band had chart success with the singles "Caged", "Repulsion" and "Cry Wolf" as well as with the 1984 LP "Machine". They also recorded 2 Peel Sessions. In 2014, founding guitarist Mark Tighe attempted to reform the band, recruiting Rio Goldhammer from the Leeds underground scene to perform vocals and (initially) bass. In 2015, original drummer Mick Reed returned to the fray, providing the final piece of the puzzle in the form of bassist Karl Donner. With the band's core reunited, the "'Madness Continues' Sessions" live-album quickly emerged, along with the self-released "Death Note" EP.
Two European tours and a host of festival appearances later, the band signed a deal with Westworld Recordings in 2016 to release a new album, "Bloodline". The second studio album from 1919 is to be released in March 2017, 33 years after the first.