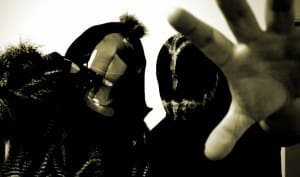 The Finnish band Bodykomplex have officially joined the EK Product roster. Bodykomplex was formed in 2012 when singer Kris and musician Olaf from northern Finland joined up to make some oldschool style EBM songs, just for fun. One thing led to another. Particular about this act is that their lyrics are in Finnish.
Their label debut will be out on October 16, 2015.
Here are a couple of songs they recorded including a cover of DEVO's "Mongoloid".