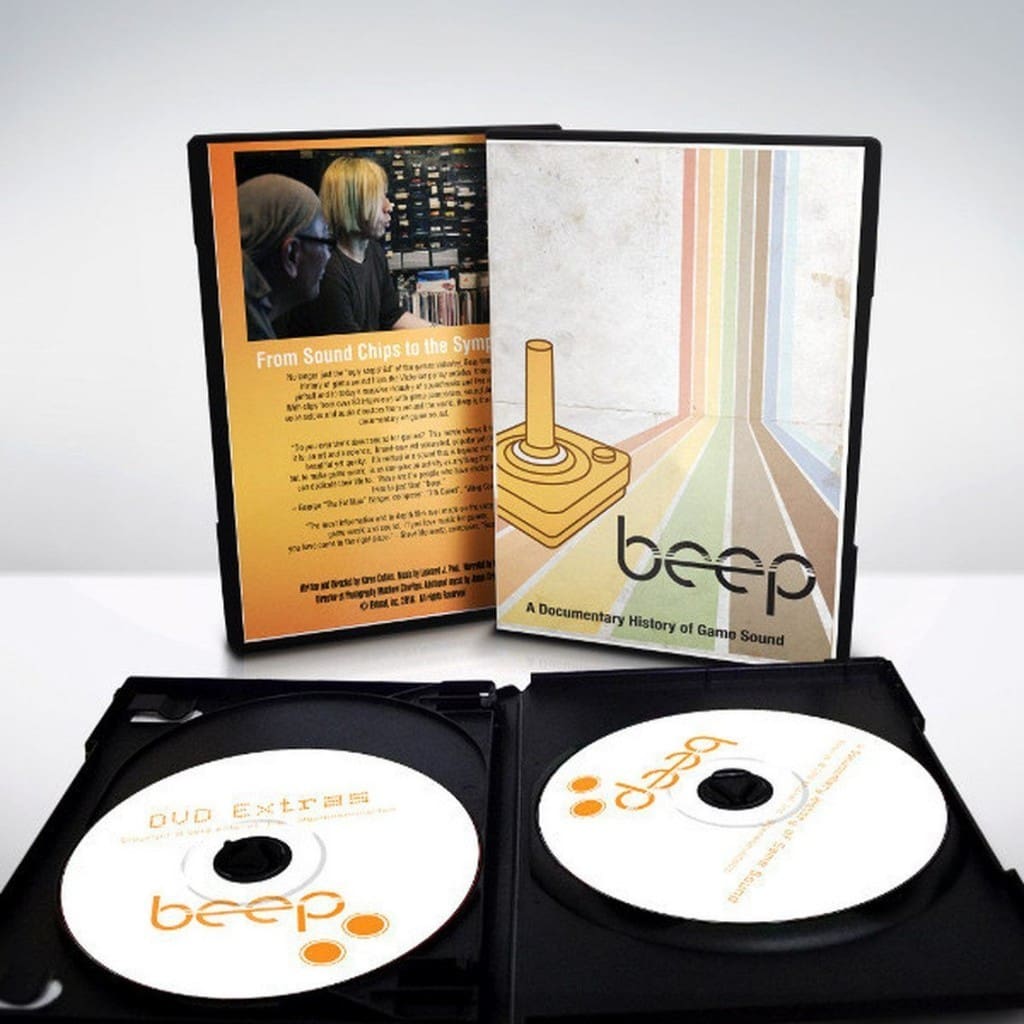 Here's a special item which many will love. Out in a few months, but available in pre-order now, is the "Beep" documentary which traces the history of game sound from the Victorian penny arcades through pinball and to today's massive industry of soundtracks and live music.
The documentary has clips from over 80 interviews with game composers, sound designers, voice actors and audio directors from around the world. It's thus safe to say that "Beep" is the definitive documentary on game sound. Available on DVD and Blu-ray the set features a full, extended director's cut of "Beep" (1 hr 52 minutes). The extra DVD/Blu-ray contains 3 specials, totalling nearly 1.5 hours, including "Beep: Big in Japan", "How to get into game audio" and "Ryu Umemoto Tribute".
You can order the 2DVD set here or the Blu-ray version right here. Recommended!
Here's an idea of what you can expect.