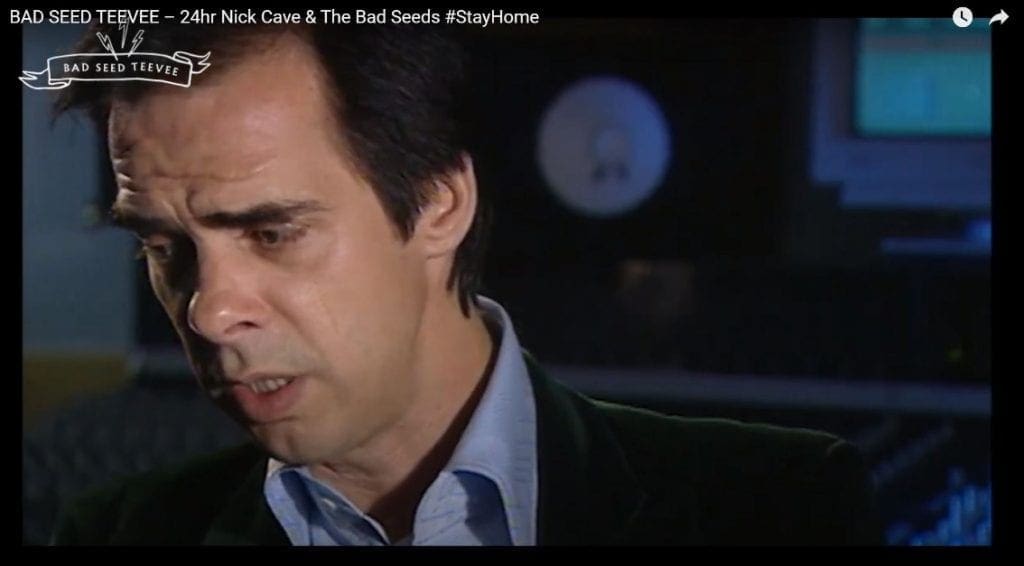 This is quite a nifty idea from the Nick Cave HQ. Available now is Bad Seed Teevee, a stream of videos, concerts, interviews, film, and more from the world of Nick Cave & the Bad Seeds, playing on random shuffle 24 hours a day with new footage being added regularly.
You can view Bad Seed Teevee right here. Enjoy!
The 17th Bad Seeds album "Ghosteen" was released last year and (rightfully) extremely well received. Produced by Nick Cave and Warren Ellis, "Ghosteen" was written in the aftermath of the death of Cave's son Arthur in 2015. It was recorded primarily in Malibu and West Hollywood, California in the United States, with further sessions in Germany and England.