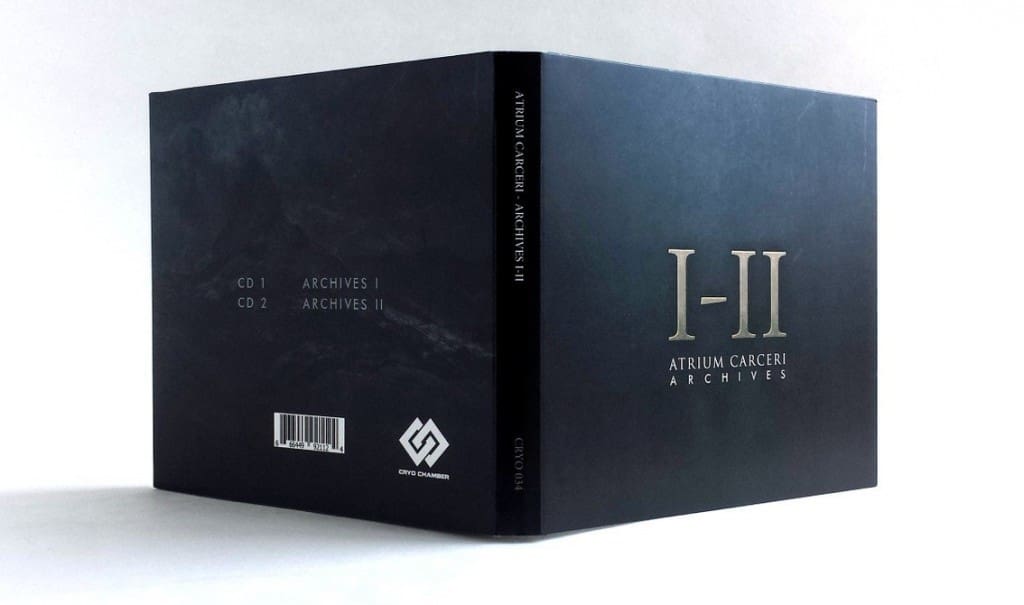 A rather pleasant surprise has arrived on Cryo Chamber. The label announces "Archives I-II", a double CD release, which is a great look into Atrium Carceri's archived audio files from the last 10 years.
The double album was created using audio recorded during 2005-2015 and consists of B-sides, forgotten tapes, tracks that for one reason or the other did not make it onto one of the Atrium Carceri albums, or tracks that were in circulation but needed a remaster.
All material has since been re-edited, reworked, remastered and merged into two seamless tracks. The Scandinavian recordings of cold meets the post apocalyptic undertones of America as it was worked on in Oregon, USA out of the Cryo Chamber Studio, with material from both countries.
The release is available now and ships from March 22nd on.