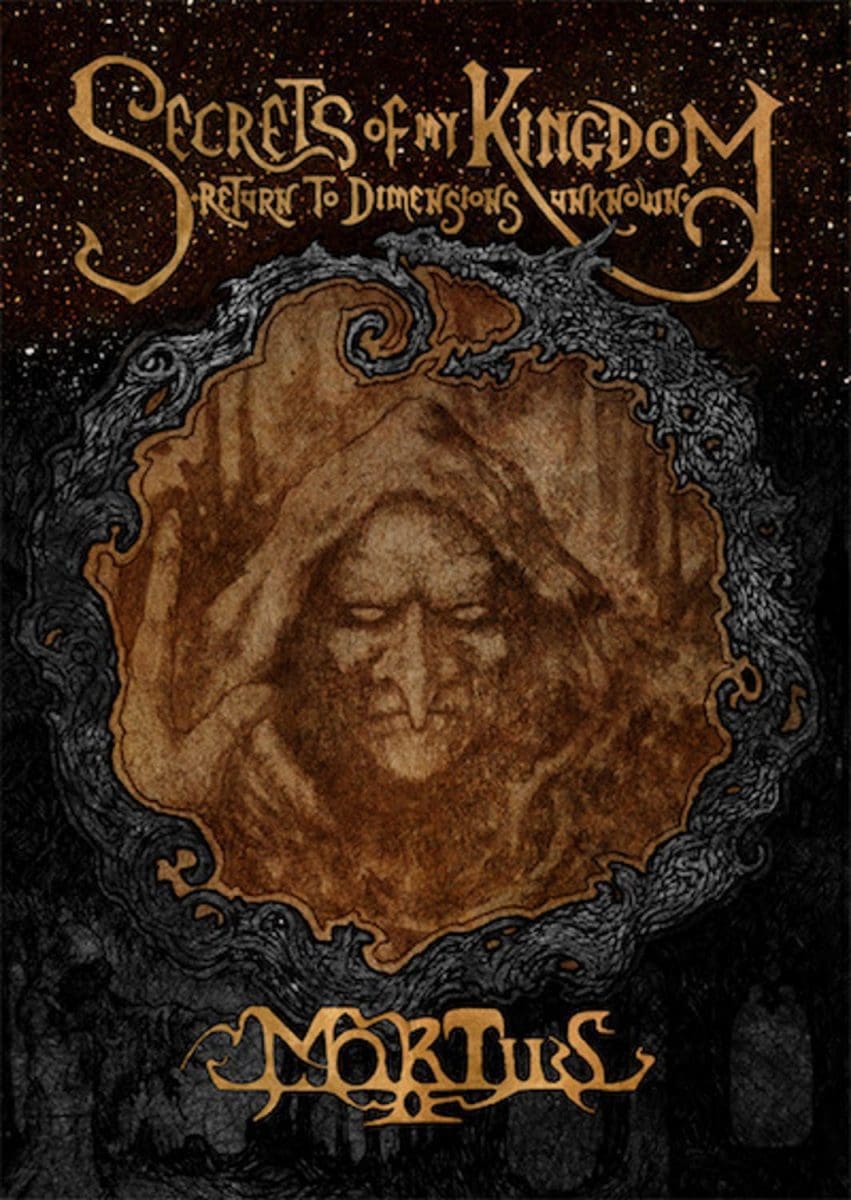 UK based publisher Cult Never Dies recently announced the expanded edition of "Secrets Of My Kingdom", the book originally written by Norwegian artist Mortiis and published in a highly limited form in 2001. That book is now available in pre-order!
Mortiis explains the reason behind this reissue:
"Once I got over my personal hang-ups about the Era 1 material, and started reissuing portions of it, I felt that the time was right to start work on a reissue of the 'Secrets Of My Kingdom' book. Cult Never Dies had approached me about a reissue a couple of years ago I believe, but I wasn't quite ready at the time. I had a couple of offers from labels/publishers to do this. At first I stalled with everyone, because I wasn't really ready personally, to dig into this. When I finally came around, and figured the time was right, I chose Dayal & Cult Never Dies for a few reasons. Mainly because he already had a few books out that focused around the same scene (more or less) that I 'belonged' to back in the early to mid 90's, so that made sense both in terms of his experience in publishing books and also the Cult Never Dies 'clout', which I appreciated. I also liked that Cult Never Dies is based in the UK which was a good market for me at one point, and still is. Of course the fact that Dayal also works as a journalist helps, but of course these are based on the way my cynical marketing and business brain works."
The now considerably expanded book holds a collection of writings accompanied by previously unseen illustrations from a number of artists including new – and excellent – cover artwork made by David Thiérrée.
Mortiis:
"We've collected additional artwork from one of original artists Mark Riddick, and new front cover artwork, inspired by the themes of the book, by David Thiérrée, whom I also collaborated with for the reissue of my first 3 albums. He recreated the artwork all of those with great success. There is a long in-depth interview where I discuss and dissect those days of old when the book was being written originally. There will be a special box set version of the book, that will also include, among other cool things, reproduced prints of selected artwork, some of which were originally made in color, and we're reproducing them in color for the special edition. Until now they were only printed in black and white".
The book is due to appear in March 2018, and will be released by Cult Never Dies publishing, who have already issued a number of titles on black / underground metal and art, including "Black Metal: Into The Abyss", "Ultra-Damaged" (by ex-Mayhem vocalist Maniac) and the recent "Doom Metal Lexicanum".
Pre-orders are available now via Cult Never Dies.