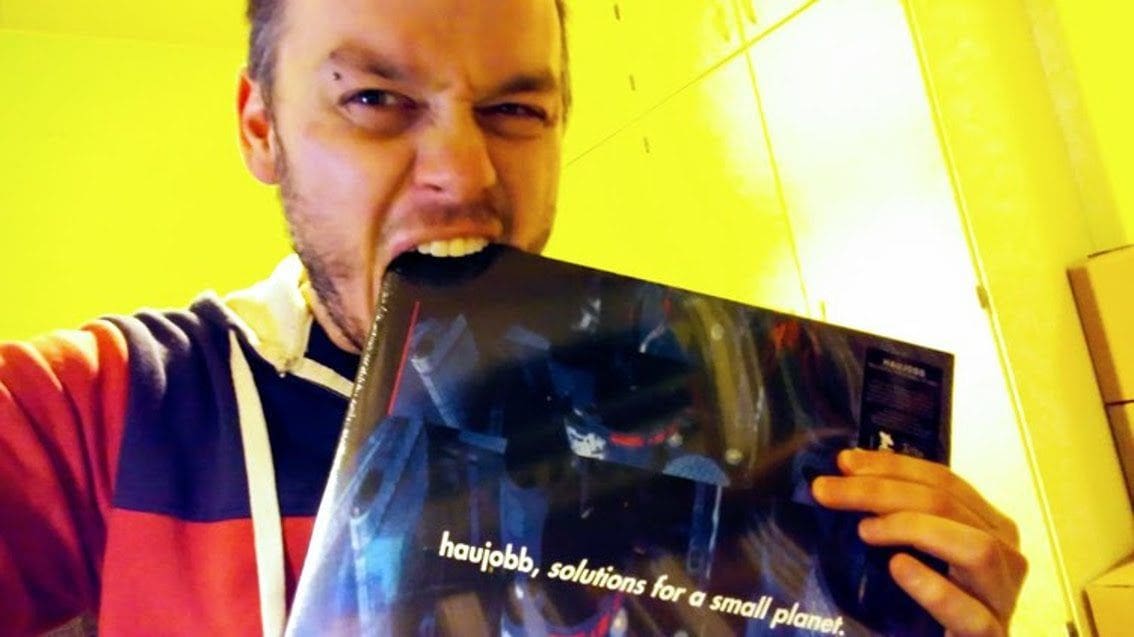 The fine label Artoffact returns with a rather delicious offer – and it has made the label's CEO rabies mad as you can see above. If you use the discount code 2016movewhen following this link, you'll get 35% off your vinyl purchases in the next 24 hours! Ain't that a sweet deal.
You can choose from a nice list of releases from Haujobb, Controlled Bleeding, Die Krupps, Front Line Assembly, Wumpscut, Psyche, Advanced Art., Cat Rapes Dog, Cevin Key, Land of Giants, Marsheaux, Mlada Fronta, Mobile Clones, Nash The Slash, Noise Unit, Of Tanz Victims, Rational Youth, Terminal Sunglasses, The Glen & Joe Show and The Gruesomes.
In short, you have no reason to say no to this fine offer. So head to this secret Artoffact link and use the code 2016move and you'll get your 35% reduction!