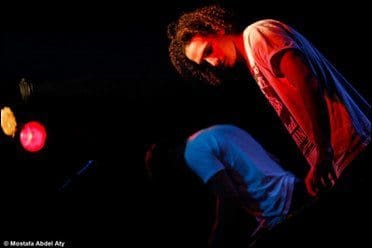 It's not the first time that we report about Egyptian electronic outfits. Earlier on we reported about the excellent Egyptian electro clash outfit Wetrobots, and now the band informs us that Wetrobots's Hussein Sherbini (also active within the underground electronic music collective Kairo Is Koming (KIK)) has started a new project under his own name, Hussein El Sherbini.
The EP, "Fairchile", is Hussein's debut EP and counts 6 tracks: "Fairchild55", "FitySix", "Safe", "Fairchile", "Liana", "Ought". The EP will be out on August 15. We have been able listening to the complete EP and you may expect fresh down tempo electronics with scarcely used vocal parts. The project will be touring Europe this October along with KIK members, Ahmed Ghazouli, Asem Tag, Ismail Hosny, Bosaina & Nader Ahmed.
A short video preview for the EP is available below.