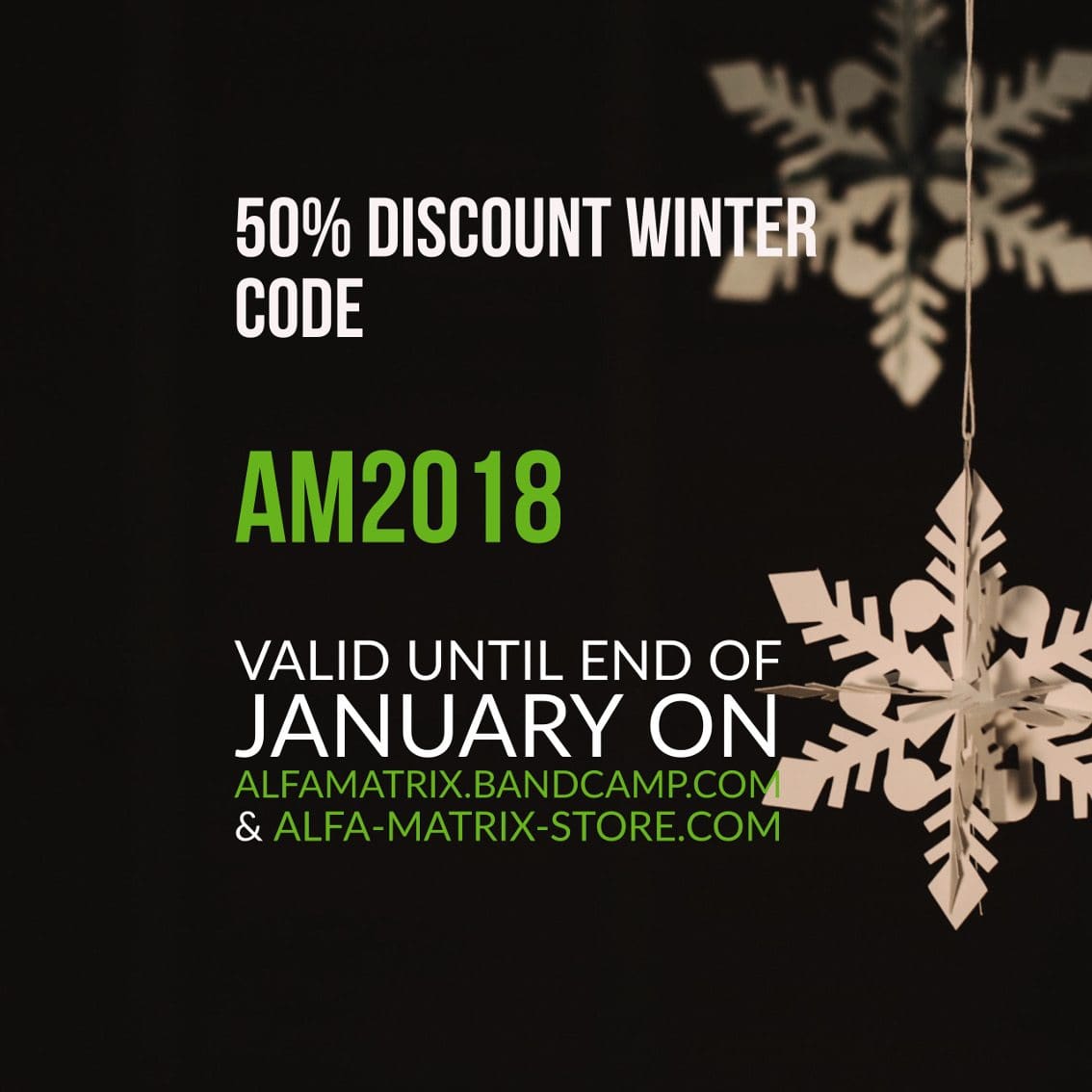 The Belgian industrial / electro record label Alfa Matrix will soon end its massive winter offer where they are giving a 50% discount on all products (which are at least 6 months old). The sale ends in 7 days from now.
How to get the 50% discount?
Simply use the coupon code AM2018 on Bandcamp and in the label's physical webstore and you'll get the discount applied on your order. The offer is valid until 31 January included or until end of stock. So if you want to complete your collection at rock bottom prices, here's your chance!
For the Alfa Matrix Bandcamp page there are no minimum orders required, for the physical webstore the discount kicks in the moment you have reached 50 Euro in your basket.
The label has since it's start in 2000/2001 launched over 400 albums from a ton of electro/industrial/goth/electropop bands. Discover their roster right below (just click on the name to get to the products):