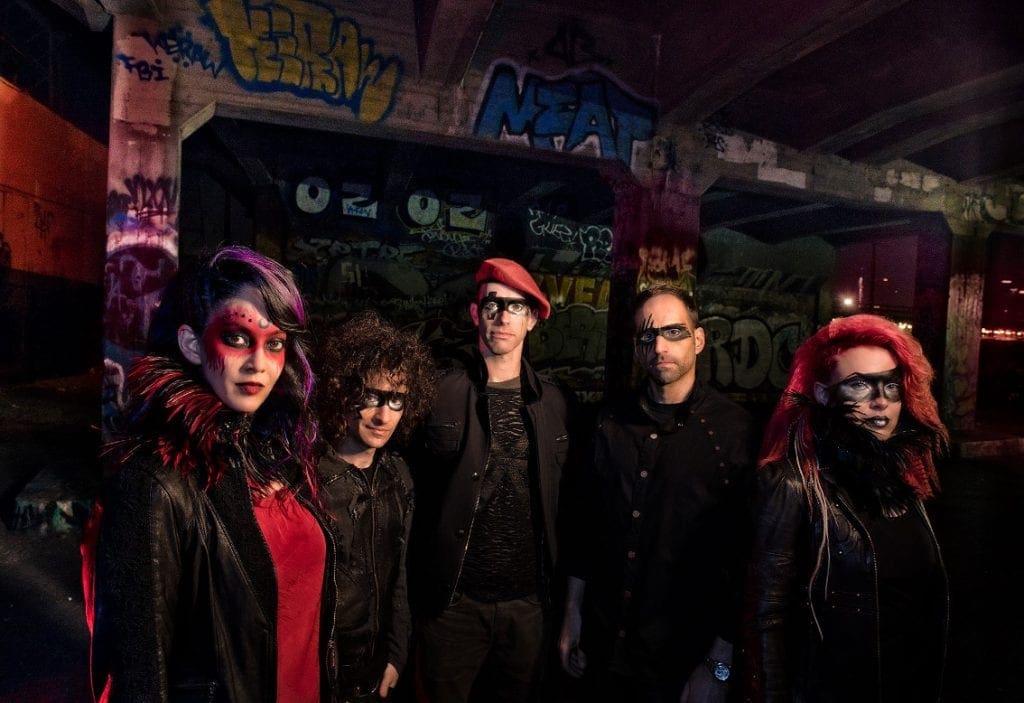 Los Angeles,CA based dark rockpop artists Al1ce have released a brand new song, "For Dead". "For Dead" was written while the band sequestered themselves in the desert of Joshua Tree, CA at the beginning of the year to put together the base for their new album "As Above So Below". "For Dead" is the first single off the album. The artwork for the song was created by Brittany Bindrim of the band I:Scintilla. Their 3rd album µwill be released in dual-song installments in 2020.
You can listen to "For Dead" below.
Al1ce are also launching 1nside/out, an all virtual tour to figure out a way to evolve as a live performance group in these trying times of COVID-19. They will also host a fundraiser each night of the tour that will transparently be split evenly between all participating artists/bands/djs/promoters/venues. It will all be donation-based as anyone can watch for free. The virtual tour will be available through Al1ce's Twitch Channel and more details can be found here.
Al1ce is a multimedia performing arts rock group that fuses dance, surrealist art, video, world music, electronica and rock. Their musical influences include an expanse of different genres that include darkwave, electronica, industrial, and heavy rock, as well as progressive and psychedelic music from past and present.