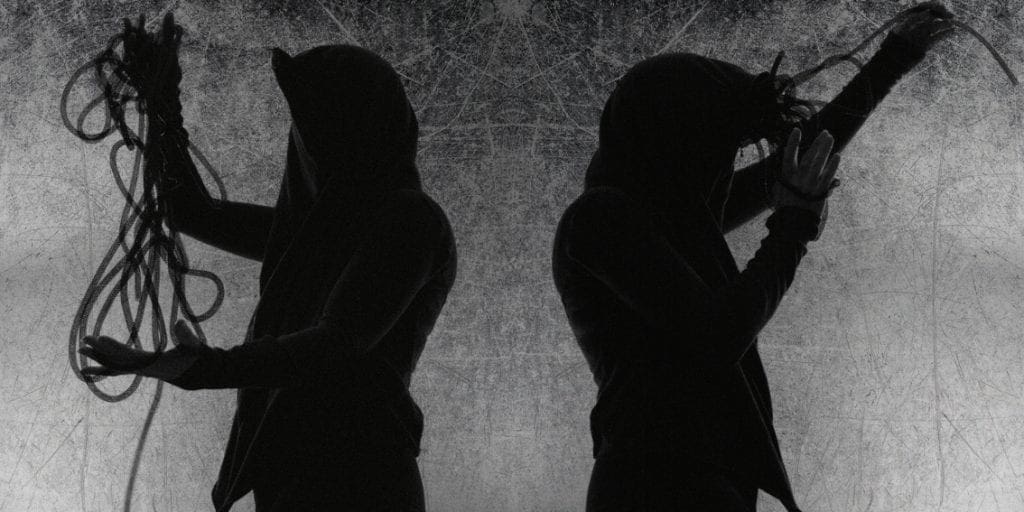 Belgium's cult dark electro act Aiboforcen is back among the living. A teaser was already released online a few days ago, but it's now official, there is a brand new Aiboforcen EP out via Bandcamp: "In My Arms".
The 13-track (!!) extended EP focuses on Benoit Blanchart's collaboration with Mari Kattman. Both "In My Arms" and "Tears" are taken from the band's recent 6th full length album "Sense & Nonsense". The title track also got the remix treatment by label mates Mondträume, Mental Exile and Jean-Marc Lederman who each plunged the song in totally different moods. "Tears" on the other hand got re-discovered by the other Alfa Matrix companions Aesthetische, SD-KRTR and Psy'Aviah.
This new 13-track EP (available now from Bandcamp) also reveals some 4 new exclusive songs: "Therapy Through Violence", "Abysses" (featuring Patrice Synthea of Regenerator fame) and 2 radically different cover versions of New Order's "True Faith" and DAF's "Als Wars Das Letzte Mal" (featuring Uwe Kanka of Armageddon Dildos on vocals).