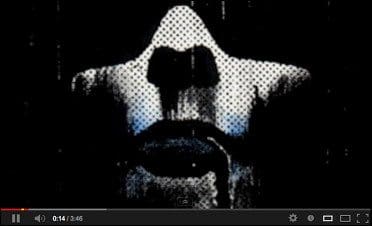 This 80sObscurities was founded by DJ Rexx Arkana to showcase old, often unknown or forgotten acts and tracks from the decade when electronic music was truly the new wave. Rexx Arkana has been a club/radio DJ and promoter since the mid-80s and headlined festivals on several continents and currently holds a residency at DEFCON, NYC's current longest-running weekly scene party. He is also the founder and lyricist of Brudershaft and one half of harsh electro act FGFC820.
Today's 80sObscurities selection is another belated birthday celebration, this time for glam/goth guru Daniel Gaston Ash. If you don't know Ash as the guitarist for goth gods Bauhaus, you've either been living under a rock or you aren't much of a historian of the dark arts. Ash got his start playing in assorted cover acts in England, often with his nursery school mates-turned band mates David J and Kevin Haskins. All three musicians would eventually end up in Bauhaus, alongside singer Peter Murphy, with whom Ash had been friends as a teenager.
Not much needs to be said about the legendary group; their 1979 single "Bela Lugosi's Dead" is goth rock canon, one of the most influential songs in the genre. So, rather than go that route, or showcase another song from Ash's Love & Rockets project (whose "Mirror People" made an 80sObs appearance in 2011), I've chosen to highlight instead the short-lived Tones On Tail project with 1984's "Christian Says." Formed after the breakup of Bauhaus, TOT was the antithesis of their former band's doom and gloom; psychedelic fodder and fancy that smirked more than pouted. It was a timely but temporary diversion and after the release of a handful of singles and the sole album "Pop" the group disbanded, paving the way for L&R to reunite the artists with David J.
And the rest, as they say, is history. From 1984, here's Daniel Ash and Tones on Tail.