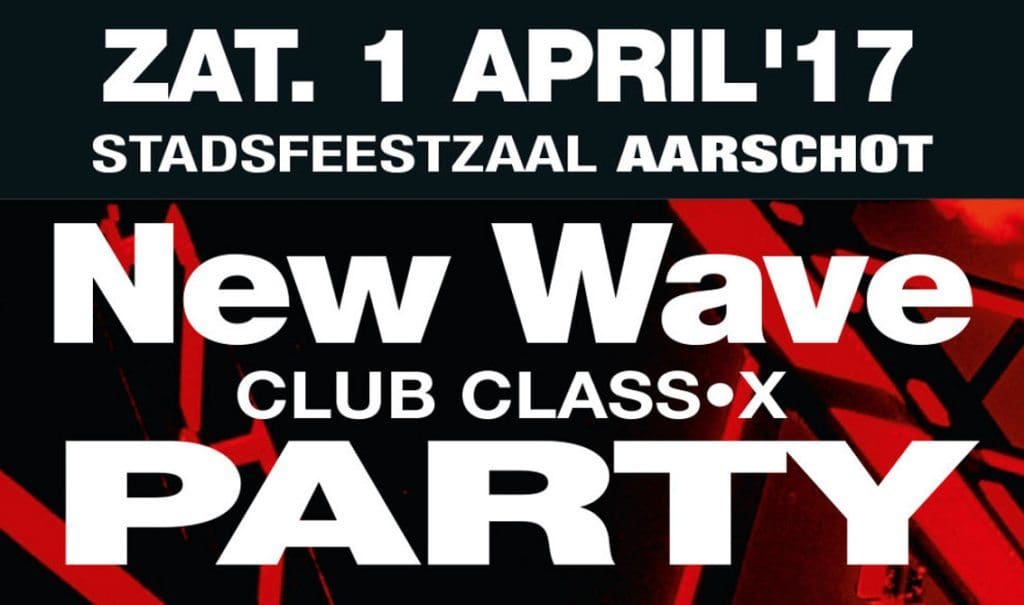 On Saturday April 1st the Stadsfeestzaal (Demervallei 14) in Aarschot (BE) will host their annual massive New Wave Club Class-X Party. Music will be provided by Side-Line collaborator DJ Wildhoney. You can expect a mix of New Wave / Punk / Electronic Body Music / classics from the '70's, '80's, '90's, '00's.
And here's the good news, we have 5 tickets to give away via Side-Line. Enter the contest below, we'll be picking 5 lucky winners by the end of next week and inform them personally!
Good to know, you can increase your chances of winning by sharing this contest to your friends (just follow the instructions below by clicking the green button).