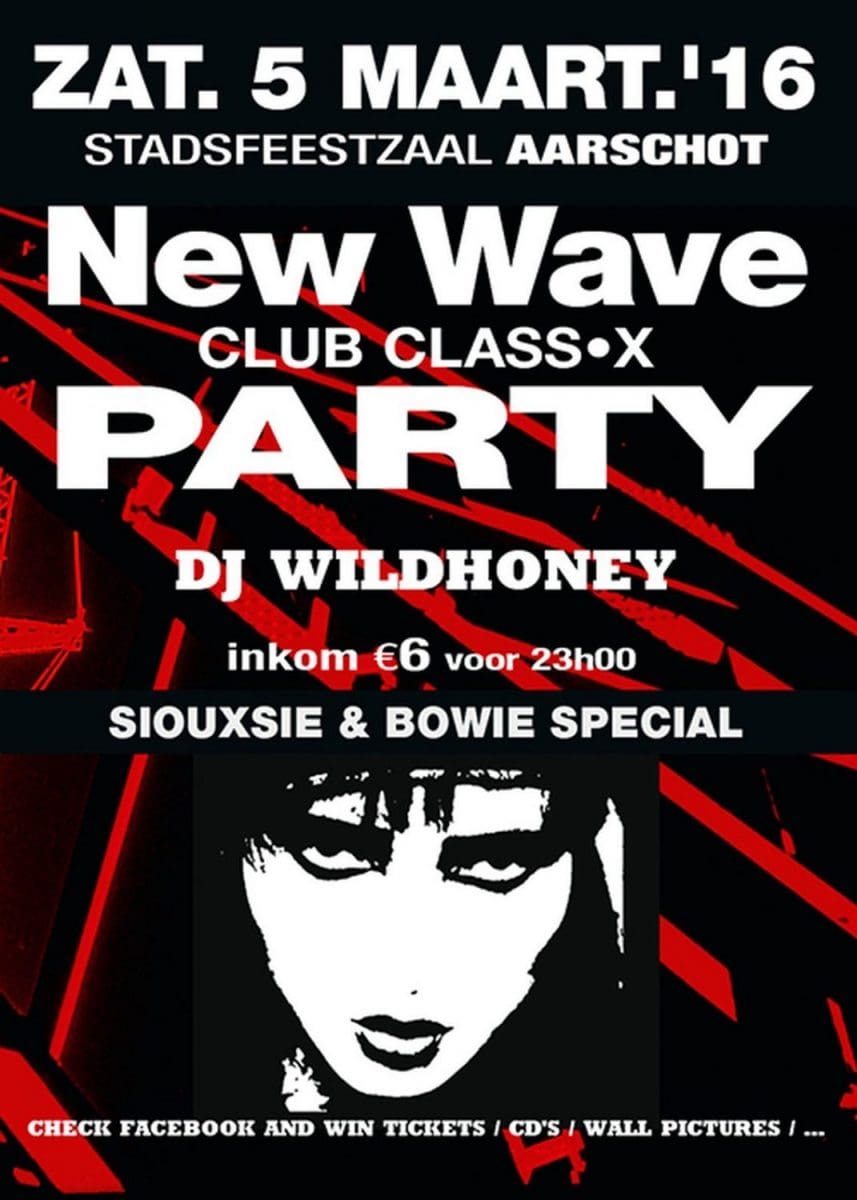 Update:All tickets were gone within a few minutes… the winners will be contacted tomorrow.
On Saturday March 5th that Stadsfeestzaal (Demervallei 14) in Aarschot (BE) will host their annual massive New Wave Club Class-X Party next to a Siouxsie & The Banshees + David Bowie special. Music will be provided by Side-Line collaborator DJ Wildhoney. You can expect a mix of New Wave / Punk / Electronic Body Music / classics from the '70's, '80's, '90's, '00's.
Entrance is 6€ (before 23h) but we have 10 tickets to give away via Side-Line. Mail us at info@side-line.com with subject 'I beg you for a New Wave Club Class-X Party ticket' and give us your full name. The first 10 emailers will get a ticket (once all given away, this will be marked in this article). The winners only have to give their full name at the entrance. Note that all visitor son the Porta Nigra X Festival get in for free.
Check out the Facebook event page for the party right here.