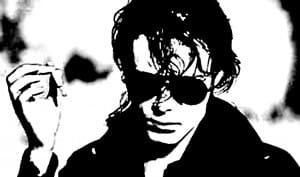 The Sisters of Mercy have announced that they have had to postpone the final 3 dates of their October 2015 tour, due to what they call 'an outbreak of illness in the band and crew'. This afternoon, frontman Andrew Eldritch was seen by a local doctor who diagnosed viral laryngitis. Laryngitis is an inflammation of the larynx. It causes hoarse voice or temporary complete loss of the voice because of irritation to the vocal folds (vocal cords). Eldritch was signed off from singing for (at least) 5 days.
Five of the band and crew have also been suffering with similar symptoms for a week. As a result Köln Palladium has been rescheduled to December 8th 2015 and Berlin Columbiahalle will be on December 9th 2015. Athens will be rescheduled to next year.
Good news too, the original tickets remain valid but refunds are available from the points of purchase for those who can't make the new dates. Eldritch is thinking about playing for 180 minutes to make up for the cancelations.