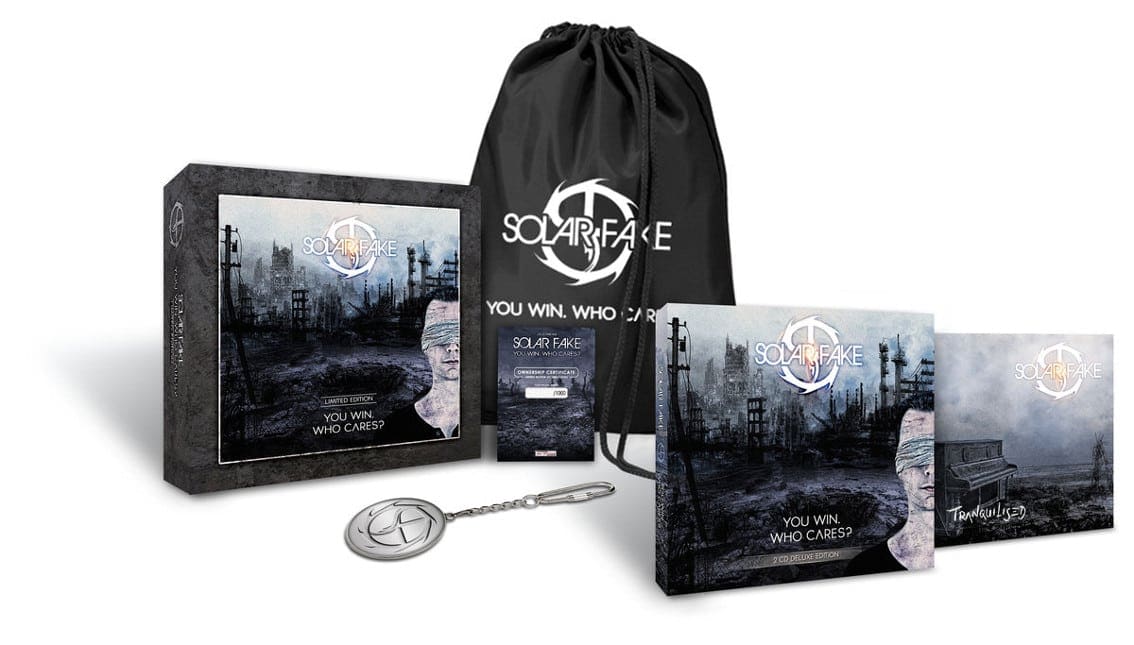 Sven Friedrich's project Solar Fake has a new album coming up: "You Win. Who Cares?", which is the follow-up to the project's previous studio album "Another Manic Episode" (2015).
The new album will be available in 3 physical formats, a double vinyl (available here), a 2CD digipak (available here) and a limited edition fan-box (available here) featuring:
Deluxe Edition of the album
Exclusive bonus-CD "Tranquilised" – featuring 7 acoustic versions of album tracks
A metal pendant/Key chain with Solar Fake logo
A specially designed Solar Fake Gym Bag
A hand-numbered certificate of ownership
You will surely now Friedrich from his other projects Zeraphine and Dreadful Shadows. Solar Fake itself was founded in 2006, and a first album ("Broken Grid") followed 2 years later via the Synthetic Symphony label.