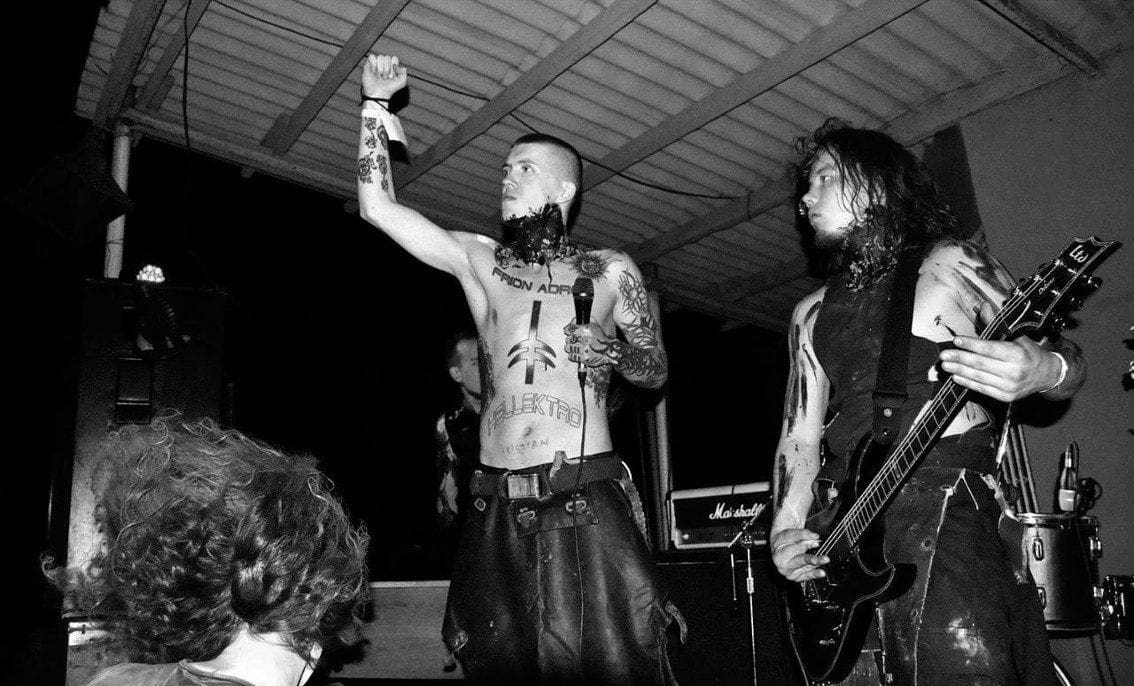 (Photo by the band) The 2nd track on our free download compilation "Face The Beat: Session 4" (featuring 92 tracks) is by the Russian act A​.​D​.​R​.​O​.​N.. This is a brutal kind of industrial music mixing elements from black metal with ferocious beats.
A​.​D​.​R​.​O​.​N. is signed to the young label Insane Records and was formed in 2008. The band, consisting of 4 members (of which 2 on respectively guitar and bass), are based in the Kirov region (Kirovo-Chepetsk) from which they are undertaking their club invasions throughout Russia. This is a band we'll be hearing from again, pretty soon!
You can listen to the band's track below and download it here:
Check our "Face The Beat: Session 4" page on Bandcamp to discover the other 91 bands. All donations will go to charity.