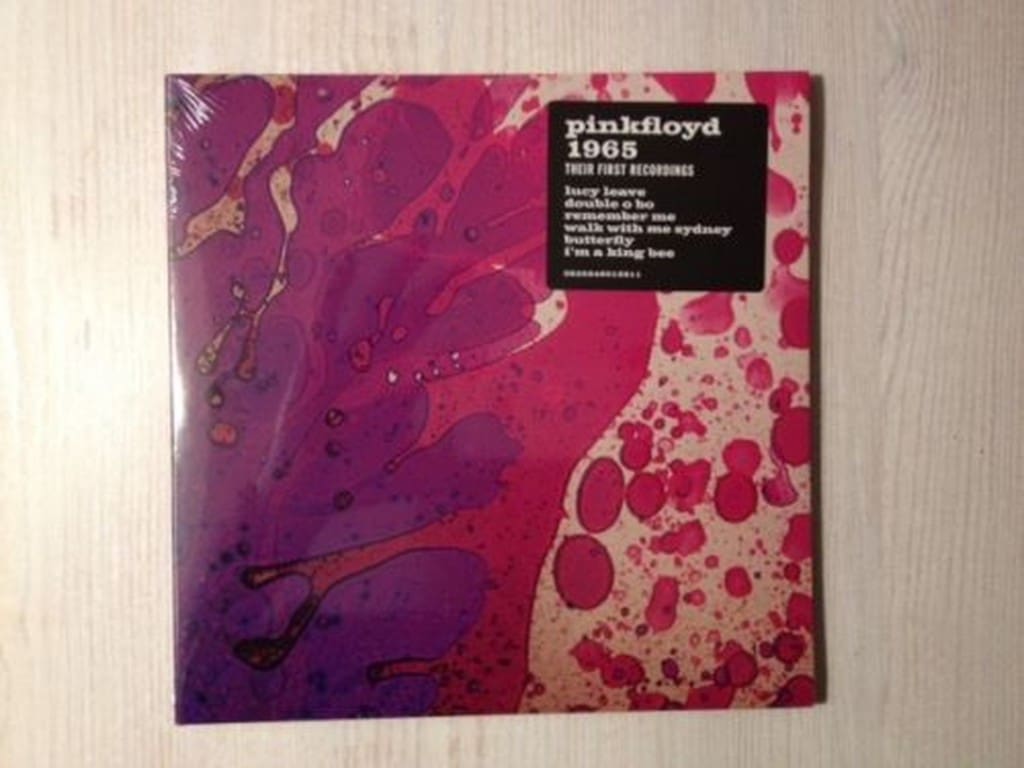 It probably never happened that Pink Floyd fans were so glad and so disappointed in a matter of minutes. But first the happiness ingredient. To mark the 50th anniversary since the tracks were recorded, Pink Floyd have – without any publicity – released a limited edition set of two 7″ singles, containing the band's first recordings. The set, entitled "Pink Floyd 1965 – Their First Recordings", holds unreleased material, including the Syd Barrett compositions "Lucy Leave", "Double O Bo", "Remember Me", and "Butterfly", coupled with Roger Waters' "Walk With Me Sydney" and a cover of "I'm A King Bee" originally by Slim Harpo.
At the time of recording these tracks the band consisted of Syd Barrett, Roger Waters, Nick Mason and Richard Wright, Rado Klose and Juliette Gale on backing vocals on "Walk With Me Sydney". The audio was mastered from the original mono analogue tapes by Andy Jackson of Tube Mastering and Ray Staff of AIR Studios.
The less funny thing, only a 1000 copies were made, and they sold out in record time of course after which they popped up right here on eBay
at hefty prices. Not surprising that many fans are disappointed.
The reason why the release was distributed in such a low profile way – and in a very limited run – can be found in the 'Use It or Lose It' provision in European copyright law dating from 2012. In that year the European Union said that all copyrighted recordings had to be released within 50 years or else it would become public domain. As a result we have already seen low profile releases popping up from The Beatles, Bob Dylan and the Beach Boys. And now it's Pink Floyd's turn to release some recordings in order to extend their copyrights for another 20 years.
For those who missed these items, don't despair, Pink Floyd has plans to make them available in some physical form towards the end of next year.