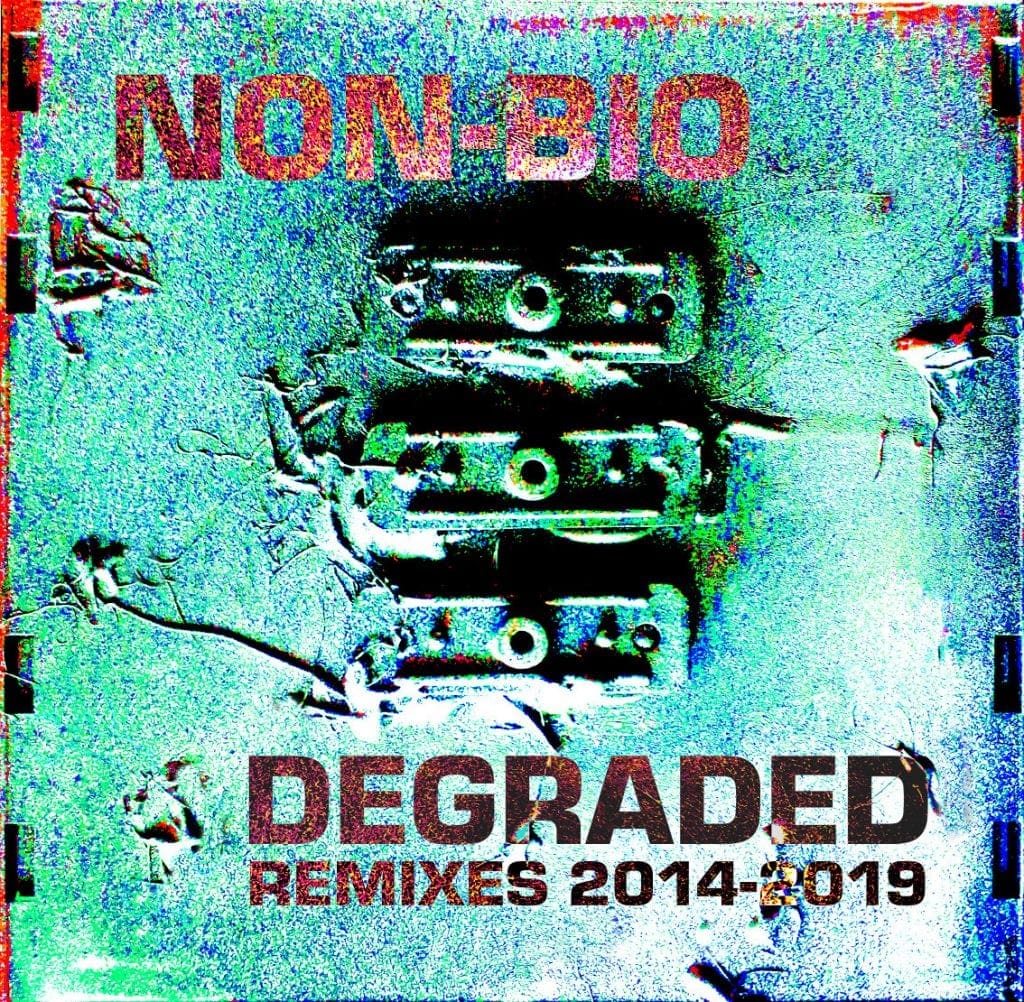 Out now is the Non-Bio remix download album "Degraded – Remixes 2014​-​2019". Included on "Degraded – Remixes 2014​-​2019" are remixes, alternate song versions and a couple of live versions, all of which are previously unreleased.
Contributing artists include X-KiN, MOX Salnikov, Ernesto Bohorquez (known for Animal Machine/Maeng Da/Wolvestribe), Project Shadowkind and Pillars of Golden Misery touching electro-industrial, death industrial and harsh noise.
There are currently no plans fo a physical release of this album, however it can currently be downloaded on a "pay what you want" basis from Bandcamp.