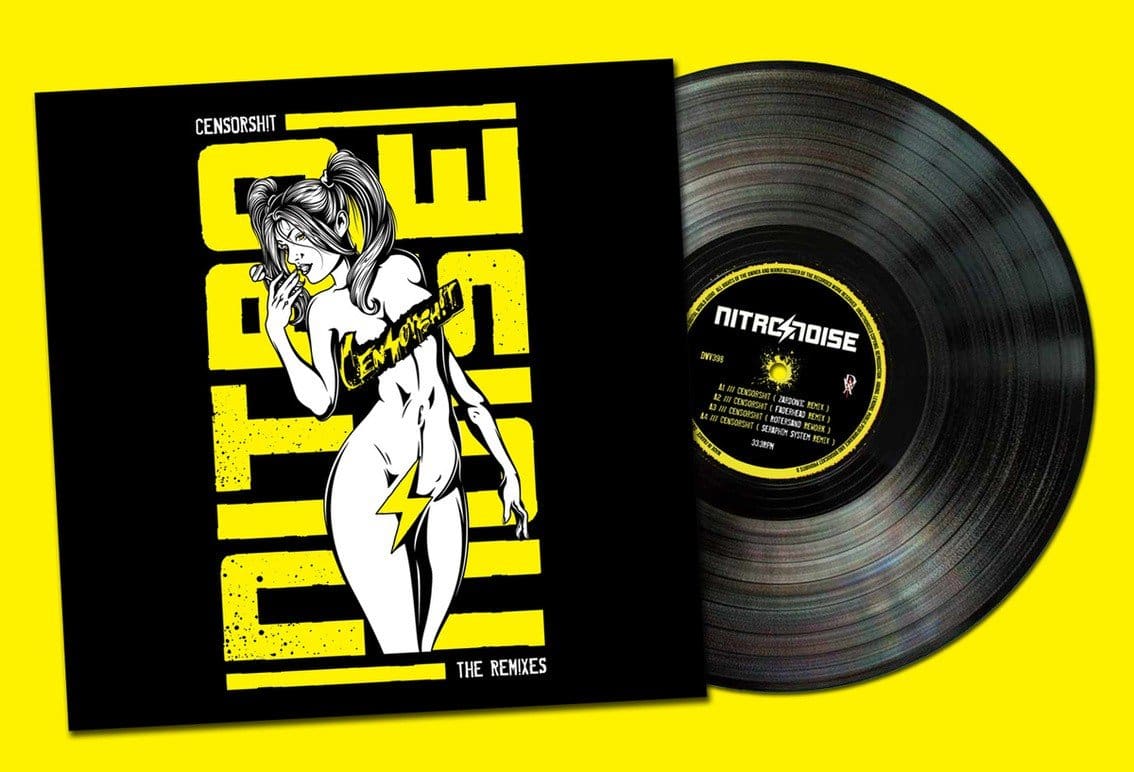 Out now via DWA's Bandcamp page is an 8-track digital EP by Canada's Nitro/Noise featuring remixes from Zardonic, Dope Stars Inc., Faderhead, Rotersand, Raimon and Seraphim System. The track is taken from Nitro/Noise's second album "No Cure For Apocalypse" which came out last year in conjunction with the band's first EU tour.
A heavyweight 12″ vinyl version holding 4 tracks per side is also in the making (and can also be pre-ordered here) and will be released in a couple of weeks. Good to know, for the vinyl edition Krischan Wesenberg's Rotersand rework, which first appeared on the CD2 of the now sold out 2CD edition of "No Cure For Apocalypse", was remastered – alongside the different Rotersand redub version which was subsequently released on the special DWA compilation available with Orkus! Magazin's summer edition last year. Bass metal act Zardonic offers the opening track, plus an instrumental version for DJs pressed on the B-side of the record.
The vinyl is strictly limited to 100 units only and comes complete with hand-numbered black outer sleeve screen-printed in yellow and white, matching black poly-lined inner sleeves for maximum protection, plus of course a download code for all 8 tracks. Front cover artwork comes, like the "No Cure For Apocalypse" album itself, from Estonian artist Darius Alas.
You can preview the release below.